The Great Paradox: Upgrading to Save With Integrated Security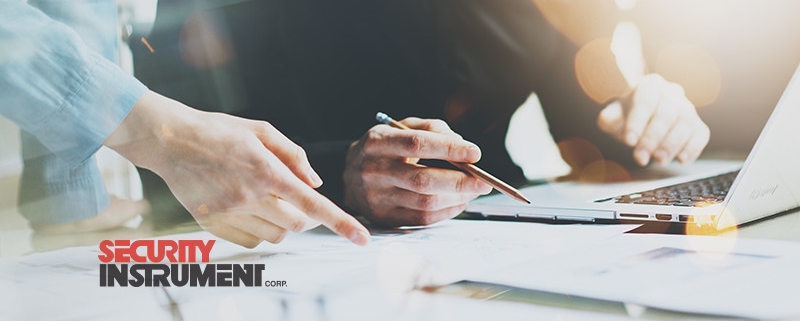 Latest posts by Bob Gamble
(see all)
It's the big dilemma for every business owner: Do you continue with the services you currently pay for at a lower cost, missing out on potentially streamlining those services and getting better quality – or, do you shift to an upgraded product with higher quality that can combine all your services into one package? After all, the second option can save you money in the long run.
That's how we present the choice to upgrade to smart security technology. When business owners make the change from a traditional security system that's limited in the functions it performs to one that integrates their alarms and cameras with non-security systems like lights, locks and indoor climate, two things happen.
First, you streamline your operations.
As a business owner, you can control all those functions in your building with a simple tap on your smartphone. It's far less tedious than the "old" way of running a business property: walking the premises, locking up, turning the thermostat up and down (or forgetting to before you leave) – and that's all before you've set the alarm. With smart security technology, it's all done from the convenience of your phone (which means you can do things even after you've left for the day).
Second, you save money in the long-term and short-term.
For the business owner who can't afford to wait a long time to see cost savings, smart security technology can still be a good fit. When you see lower utility bills because the lights and indoor climate can be controlled with your phone or even programmed to come on and off in "scenes" you create, those are immediate cost savings. When loss mitigation goes from being an insurance claim after a robbery to an alarm and camera event that stops a robber in his tracks, those are immediate cost savings. When you think of it this way, the great paradox doesn't seem so great at all.
To learn more about Delaware security systems, contact Security Instrument for a complimentary consultation. We will be glad to demonstrate smart security technology to you.
About Security Instrument
Security Instrument is a full-service, independently-owned integrator that offers numerous options for home and commercial security. Delaware, MD, NJ & PA homes and businesses are among our thousands of customers.
https://www.securityinstrument.com/wp-content/uploads/2018/08/commercial-security-systems-integration-and-solutions.jpg
406
800
Bob Gamble
https://www.securityinstrument.com/wp-content/uploads/2017/04/logo-web-7.png
Bob Gamble
2018-08-07 14:41:12
2018-08-15 15:01:08
The Great Paradox: Upgrading to Save With Integrated Security