A Guide to Fire Alarm System Devices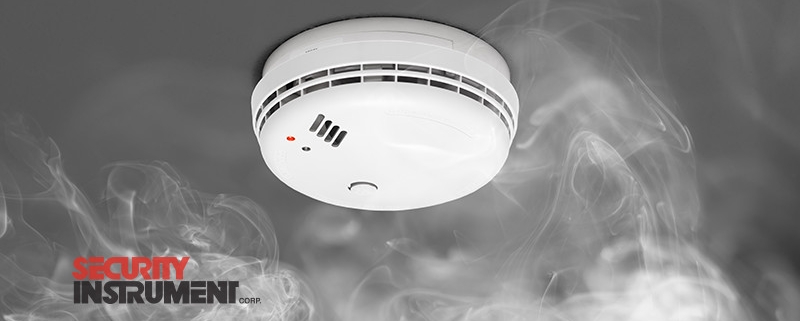 Latest posts by Bob Gamble
(see all)
Fire alarm and safety systems are like any other type of critical system in a building: They work as well as they are installed and maintained. When installing a fire alarm system in a Delaware building, the integrator will include devices in a variety of categories.
Fire Alarm System Categories
The components that make up a fire alarm system actually many devices networked together. The devices are categorized according to function. Here's how they break down.
Detection Devices
The detection component in a fire alarm is the "beating heart" of the system, as it detects that a fire is present – or, that certain system and building conditions are either present or changing. Then, they communicate that information to the control panel to trigger the appropriate notifications. Devices in the detection category include the following: smoke detectors, heat detectors, beam detectors, duct detectors, temperature sensors, and water flow switches.
Manual Devices
The manual device in a fire alarm system can only be triggered if a human manually pulls a switch on its interface to tell the device that a fire is present. It then communicates to the control panel so that an emergency response can be initiated. As you may have guessed, examples of manual devices in a fire alarm are pull stations and button stations.
Notification Appliances
Naturally, it's not enough for the fire to be detected; the occupants of the building must be alerted so they can immediately evacuate, the notification appliances are there to do the job. Devices inside a fire alarm system that are in the notification category are the audible component: the horn, bell or speakers. Some systems may also include a visible component to the notification device, such as a strobe light.
These are the devices that make up a fire alarm system. To ensure fire alarm systems in Delaware buildings are properly installed and maintained, contact Security Instrument for a free consultation.
About Security Instrument
Security Instrument is a full-service, independently-owned integrator that offers numerous home security options, including security systems for senior citizens. In Delaware Valley, Security Instrument serves thousands of customers located throughout Delaware, MD, NJ & PA.
https://www.securityinstrument.com/wp-content/uploads/2018/08/fire-security-devices-for-life-safety-improvements.jpg
406
800
Bob Gamble
https://www.securityinstrument.com/wp-content/uploads/2017/04/logo-web-7.png
Bob Gamble
2018-08-17 15:42:20
2018-08-29 21:59:04
A Guide to Fire Alarm System Devices