Campus Security: 8 Tips For Updating Lock Down Procedures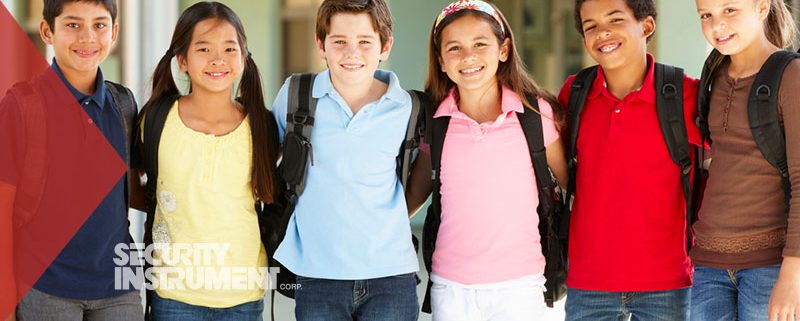 Latest posts by Bob Gamble
(see all)
In light of the steady increase in school and workplace violence, it has become necessary for every school campus to consider implementing lockdown protocols to be used in the event of an emergency. While no one plan will fit every institution and no plan is perfect, there are some tips and procedures that every protocol should include.
Here are some important considerations in creating effective lockdown procedures.
Talk to Law Enforcement Agencies
Creating lockdown procedures is a huge responsibility, which is one reason why many institutions put off doing it. As big as the task, it is important to remember that it does have not need to be done alone or from scratch. One of the best places to start is with local law enforcement agencies. There may be local law enforcement protocols that can or must be included and they will have valuable input on what you can do to help them help you in a time of crisis.
Glean Information from Other Institutions
It is very likely that there are already plans in place at other local institutions that may work in yours. Ask bigger businesses for their input about your biggest areas of concern and find out what worked for them. Having a critical eye on your plan can help you spot areas of trouble or help you play to your facility strengths.
Talk to Security System Professionals
One of the most important things you can do is talk to a security system professional specifically about system features and technologies that can aid in the event of a serious incident, such as video surveillance and access control systems. Advanced access control systems can create serious boundaries between you and an active shooter or other threat.
Have Plans for all Types of Lockdowns
There are many different situations that might require using lockdown procedures such as active shooter, hostage situation, riots, external criminal activity, or natural disaster. These situations require different types of lockdown procedures.
Shelter in Place- Used when a hazard is external and evacuation is not recommended.
Reverse Evacuations- Used to get people outside a facility in and undercover.
Internal Threat-Used to keep people safe when the threat is inside a facility.
External Threat-Used to keep a threat outside the facility.
Full Lockdown– Used in response to an active serious threat requiring immediate action.
Base Lockdown Decision on the Nature of the Threat
Basing the lockdown protocol on the location of the treat rather than the type of threat has proven to be far less effective. Base the lockdown protocol on the type of threat.
Make Sure Codes are Clear and Distinct
Great lockdown procedures can actually increase potential harm if the codes are not clear. Make sure the words used to name the different types of lockdowns are distinctly different from one another.
Use Every Staff Member as an Element in Security
Train and equip every member of the staff to be an added layer or element in your security plan.
Have Regular Practice Drills
If the lockdown procedures become well-practiced, individuals are less likely to freeze or react in fear.
Although there are many other considerations, these are the most common areas that need improvement, and also the most beneficial in implementing. We highly recommend becoming very familiar with all aspects of crisis situations so that you are prepared should the unthinkable happen.
About Security Instrument
Does your campus need a security review? Since 1960, the professionals at Security Instrument Corp. have been securing campuses across Delaware, PA, NJ and MD. Contact us today for an on site evaluation.
https://www.securityinstrument.com/wp-content/uploads/2017/09/sept-19.jpg
406
800
Bob Gamble
https://www.securityinstrument.com/wp-content/uploads/2017/04/logo-web-7.png
Bob Gamble
2017-09-19 18:54:11
2017-09-20 19:03:46
Campus Security: 8 Tips For Updating Lock Down Procedures