How to Protect Your Business from the Top Retail Security Vulnerabilities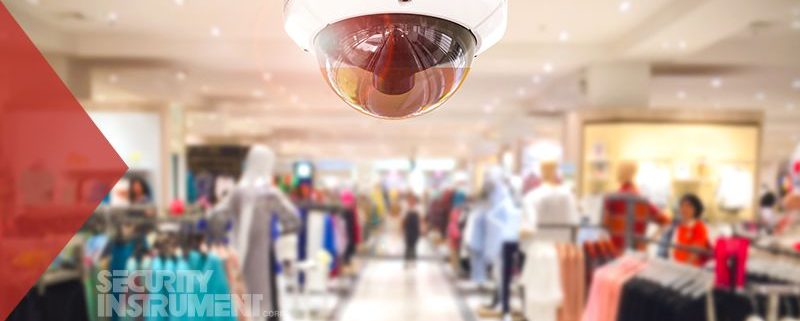 Latest posts by Bob Gamble
(see all)
Security is one of the top considerations for any business. Why? Crime has the power to take down any business and criminals are expert at what they do, and get away with it at alarming rates. While it is impossible to prevent every crime, it is possible to understand common gaps in retail security and how criminals exploit them.
Each year business owners face increasingly sophisticated criminals who prey on surprisingly common retail security vulnerabilities. Here are the top five vulnerabilities and how to solve them.
Employee Theft
Unfortunately, employee theft is an issue for every retail establishment. Annually, employees steal $50 billion from their employers and 70% of those polled admit to having stolen from their employers at least once. Shockingly, employee theft plays a role in one third of all business bankruptcies.
Burglary and Robbery
A burglary happens every four minutes somewhere in the US and in the retail sector causes significant loss. While large retail establishments can absorb some loss, it's not without a cost that is usually passed on to the consumer. Smaller businesses are less able to recover and often never do. In addition to loss, these crimes put the lives of your employees and customers at risk.
False Liability Claims
There are many people looking to make money dishonestly through fraud and willing to put your business at risk to do it. Many of those faking injury, usually a slip and fall injury, are so exceptional at what they do that it is difficult to prove fraud without the right tools in place.
Fire
Fire and other disasters have a devastating impact on a business. Some disasters are out of your control, but others are preventable. In either case, it is possible to save lives and minimize damage.
Vandalism
Vandalism may seem like a small problem compared to the others, but not when you put it into right perspective. Every act of vandalism encourages another and essentially marks your business as an easy target for other crimes.
Protecting Your Business from the Top Five Crimes
Knowing the common vulnerabilities is not enough to protect your business. Here are some practical and strategic solutions you can implement quickly, easily, and affordably.
Keep:
Entry ways and parking lots well-lit
Landscaping low
Security cameras focused on registers, stock rooms, and other important areas.
Recorded video for at least 30 days
Use:
Security cameras both indoors and outside
A motion intrusion alarm system
Fencing
Panic buttons
Deadbolt locks on exterior doors
An access control system
A monitored fire and environmental alarm system
Security Instrument offers a full line of services from professionally engineered system designs and turnkey installation services to 24 hour system monitoring.
https://www.securityinstrument.com/wp-content/uploads/2017/07/top-retail-security-vulnerabilities.jpg
406
800
Bob Gamble
https://www.securityinstrument.com/wp-content/uploads/2017/04/logo-web-7.png
Bob Gamble
2017-06-29 02:43:17
2017-07-08 02:51:37
How to Protect Your Business from the Top Retail Security Vulnerabilities