Preparing Faculty to Respond to School Emergencies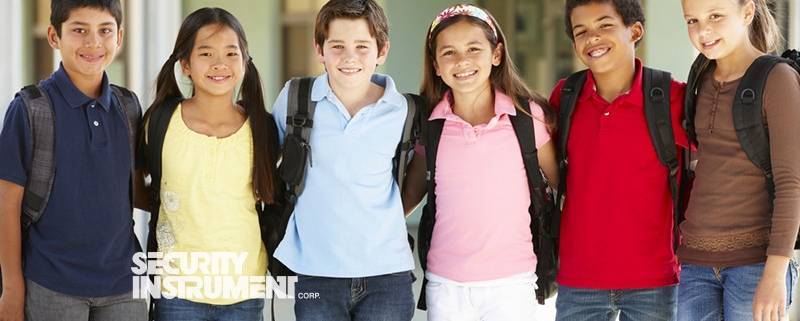 Latest posts by Bob Gamble
(see all)
In today's school security climate, many administrators assume that faculty and staff will intuitively respond appropriately to an emergency. However, this is not a wise assumption. When the pressure is on because of a viable threat, school employees need a clear set of guidelines to follow – and these guidelines should be implemented long before the emergency happens. This summer, school administrators can prepare for a potential emergency by taking the following three out-of-the-box approaches.
1. Train Them to Use Equipment
When new security equipment is installed, administrators are not the only ones who need to be trained in its use. Schools can hold an in-service day with faculty and staff that trains them on the way video surveillance systems, access control systems and alarms around the campus work. When equipment has been in place for years but is currently being upgraded, that is also a great time for staff to be trained. The knowledgeable technicians of your security integrator can assist with this training.
2. Hold Demo Days and Drill
Just as the students are trained to react via fire drills, faculty and staff can be trained to react to a security emergency via mock incidents that cover a variety of potential scenarios. During these drills, equipment that should be demoed includes the following: the mass notification system to rehearse how the lead will communicate to the campus during the emergency, the electronic locks to mimic a lockdown of the campus, and the alarm system to prepare for how the audible alarms will be used in a given emergency scenario. By understanding how the equipment will operate in an emergency, faculty can be more mentally prepared when seconds count.
3. Designate Points, Prepare to Train Students
Around the campus, there are places that can be official safe zones – for example, classrooms that can be designated as places for students to barricade themselves in the event of an emergency. These places should be communicated to faculty during summer security training, and this information can then be passed down to students once classes begin. Students should engage in drills as early as possible in the school year, so they can be aware of security protocols from the beginning of the school year on.
By getting serious about school security during the summer, campus faculty can be better prepared when it matters most. To speak with an experienced security integrator that can help, contact Security Instrument.
About Security Instrument
Security Instrument is a full-service, independently-owned integrator that offers numerous options to mitigate school emergencies in Delaware. We serve thousands of electronic security customers located throughout Delaware, MD, NJ & PA.
https://www.securityinstrument.com/wp-content/uploads/2018/07/school-security-27-7-18.jpg
406
800
Bob Gamble
https://www.securityinstrument.com/wp-content/uploads/2017/04/logo-web-7.png
Bob Gamble
2019-07-02 14:01:22
2019-07-05 16:17:24
Preparing Faculty to Respond to School Emergencies