Environmental Protection at Home with Your Security System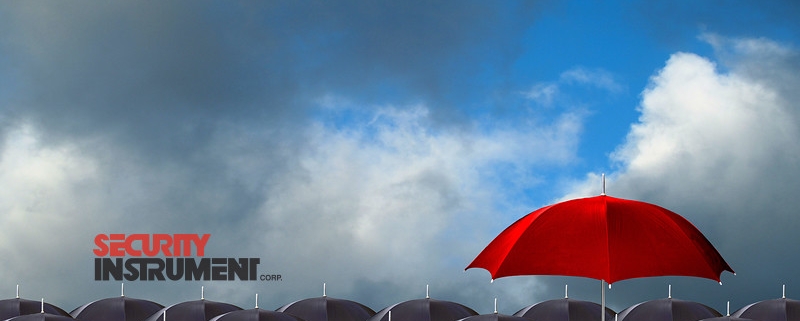 Latest posts by Bob Gamble
(see all)
We're in the thick of the storm season, making this the perfect time to talk about environmental protection with the help of your security system. Whether it's a thunderstorm or bonafide hurricane conditions, harsh weather is risky weather. It can get unsafe outside, and homeowners need all the help they can to secure their homes and families.
Help for Protecting Loved Ones
Your smart home security system can indeed help. With real-time weather alerts that come straight from the National Weather Service, we send notifications to your security panel and smartphone so you can get ahead of what's about to happen outside. Ideally, it will give you time to make sure the whole family's safe in the house or another shelter location. Likewise, you'll receive an alert when these weather conditions have passed.
Help for Protecting Homes
First, you want to protect your family; next, you want to protect your home. Smart home security systems protect both. Your home can be spared the damage that comes with leaky roofs, frozen pipes, and other byproducts of severe weather. The features that enable this are the low temperature alerts (to alert you to impending freezing) and water detection (to alert you to possible flooding on the floor). With the low temperature alert, you can heat the basement near the pipes to keep them from freezing, with the goal being to prevent the pipes from freezing. With the water detection, you can avoid paying thousands of dollars to repair flooded rooms in the home.
Environmental protection isn't just for the outdoors; it's for inside the home as well. To learn more about a smart home security system that provides this, contact Security Instrument for a free home security consultation.
About Security Instrument
Security Instrument is a full-service, independently-owned integrator that offers numerous home security options, including security systems for senior citizens. In Delaware Valley, Security Instrument serves thousands of customers located throughout Delaware, MD, NJ & PA.
https://www.securityinstrument.com/wp-content/uploads/2018/09/smart-home-security-vs-weather-1.jpg
406
800
Bob Gamble
https://www.securityinstrument.com/wp-content/uploads/2017/04/logo-web-7.png
Bob Gamble
2018-09-10 03:54:41
2018-09-13 20:11:12
Environmental Protection at Home with Your Security System