10 Practical Home Security Tips That You Can Use Today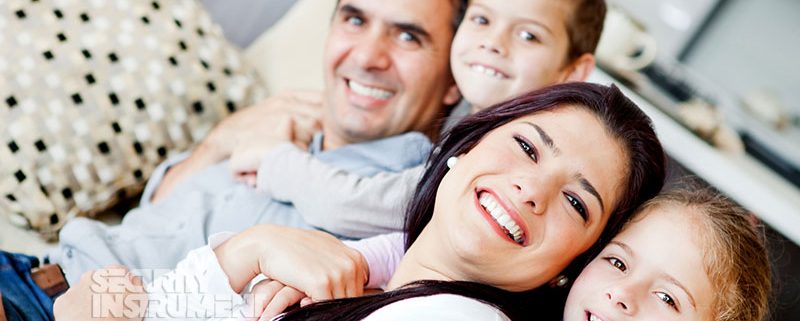 Latest posts by Bob Gamble
(see all)
A burglar is out for one thing: to find a home that is easy to enter. If your home appears too difficult or the risk of being caught is too great, they will move on to the next house. It does not take a lot to make your home appear intimidating to burglars – in fact, it is very simple. Unfortunately, too many homeowners ignore these super simple security tips that could significantly reduce the likelihood their home is robbed in the future.
Everybody loves a top 10 list, so here's our checklist for living safely!
10 Simple Home Security Tips That You Can Use Today
Locking Doors and Windows – Before you leave your home or go to bed, lock the doors and windows of your home. If you have a home automation system, use your computer or smartphone to remotely lock your doors if you forget to do so before leaving.
Use a Home Security System – A home security system is your best defense against burglaries. There are numerous systems available that can be customized to your home and budget. Your local home security company can help you choose one. Simply installing it is not enough – you must also activate it!
Check the Locks – Locks need maintenance just like every other area of your home. Be sure to install deadbolt locks on outside doors, use the right locks on sliding doors and secure dog/cat entrances when you are away.
Occupied, Even When Vacant – Regardless if you are home, your house should appear occupied. That means turning lights on at night and having them turn off with a timer (if you will not be home in time to turn them off).
Reduce Shrubbery – One thing burglars look for is how easily they can hide around the perimeter of your property. Cut back shrubs and trees, especially those near upper levels and windows, so that burglars have nowhere to hide.
Secure Your Garage – Your garage has an entrance into your home, and it's a common target for burglars.  Secure your garage just like you do your home. Park your car in the garage too, if you can, as this will make it harder for burglars to tell when you are home and when you are out.
Lights – Use exterior lights and schedule them to turn on when the sun sets. Use motion sensing lights for dark areas on the lawn too.
Mail – If you go out of town, stop your mail delivery or have a neighbor pick it up for you. Mail that builds up in the box tells burglars right away that no one is home.
Outdoor Wires – Make sure the telephone lines and electrical wires are not easily accessible by burglars. Burglars will usually attempt to disarm security systems by cutting these.
Change the Locks – If you lose your house keys, move into a new home or have someone move out of your home, change the locks on the doors.
Protecting Delaware With Professional Home Security Since 1960.
Protecting your home can be easy with the above tips. Learn more super simple ways to keep your home safe by contacting your home security experts at Security Instrument. Our professional sales and installation team offer no obligation consultations on home security and automation systems. Call us at (800) 244-2261.
https://www.securityinstrument.com/wp-content/uploads/2017/01/10-practical-home-security-tips.jpg
406
800
Bob Gamble
https://www.securityinstrument.com/wp-content/uploads/2017/04/logo-web-7.png
Bob Gamble
2017-01-15 19:12:39
2017-02-23 00:51:58
10 Practical Home Security Tips That You Can Use Today