7 Great Reasons to Upgrade to an IP Video Surveillance System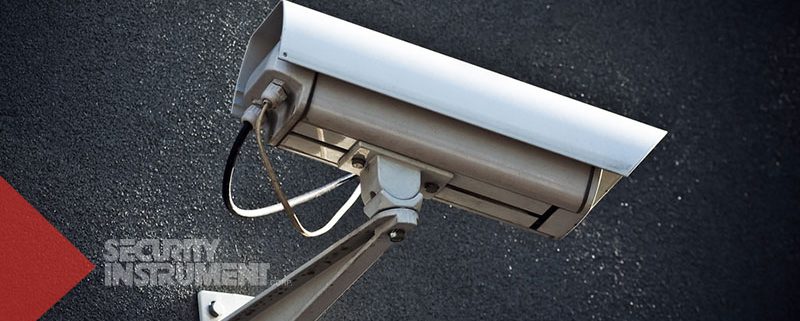 Latest posts by Bob Gamble
(see all)
Video surveillance  is everywhere today, from small residential installations to massive enterprise applications. It has been in use for decades and, over time the technology has changed and advanced significantly. Today, many people are at the point of evaluating their needs and deciding whether to upgrade to an IP video surveillance system. If you are on the fence whether digital video surveillance is the right application for your business, here is a list that may help you decide.
Pro Tip: Digital video solutions offer a wide range of options that can reduce costs, consolidate and expand functions so that you need fewer components.
Analog End of Life
Technology has a lifespan, and eventually becomes obsolete. The widespread use, competitive cost, and increased features and applications offered by IP video camera systems is pushing the analog camera systems to the back as it is used less and less.
Digital Solutions are Cost Effective
Many people are surprised to learn that digital video surveillance solutions are not only competitively priced, they are overall much more cost effective. Digital solutions offer a wide range of options that can reduce costs, consolidate and expand functions so that you need fewer components. The cost of cabling and other essential components is also reduced.
IP Surveillance Systems Meet Retention Requirements
Many institutions must meet regulatory compliance for video retention. This is costly and unreliable with analog technology, whereas it is quite simple with digital technology.
Much Improved Performance
With all of the advances in camera and video technology, IP camera systems offer features such as advanced signal processing, optical zoom lenses, wide dynamic range, image stabilizers and on-board analytics.
Unlimited Scalability
One of the most beneficial advantages of IP video surveillance systems is that they are infinitely scalable.  The system can be configured and reconfigured as your needs change.
Advanced Analytic Programs
Advanced analytics are featured both at the server and integrated on IP surveillance edge devices (devices on the outer edge of the network). Analytic intelligence can be used to monitor, record, interpret, archive, and retrieve data, among many other applications.
System Integration
Another huge advantage is the ability to tie your IP camera system to other related applications such as access control systems, alarm/intrusion, and visitor management.
Video Surveillance technology is rapidly advancing and offers so many more capabilities than in the past. Whether you are the owner of a small business or the Security Director of a Fortune 500 company, Security Instrument can help customize the right system for you.
https://www.securityinstrument.com/wp-content/uploads/2017/05/resoans-t-upgerade-to-ip-video.jpg
406
800
Bob Gamble
https://www.securityinstrument.com/wp-content/uploads/2017/04/logo-web-7.png
Bob Gamble
2017-11-25 15:21:49
2017-12-01 23:46:02
7 Great Reasons to Upgrade to an IP Video Surveillance System