Minimizing False Alarms with Video Verification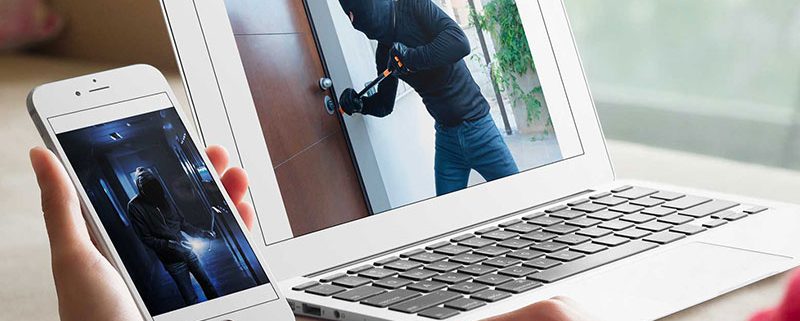 Latest posts by Bob Gamble
(see all)
False alarms aren't just a nuisance; they can become very costly, both for police departments and security companies. In fact, the state of Delaware general assembly passed a bill 16 years ago to enforce penalties on security companies that send false alarms to police. Fortunately, technology has advanced significantly since then; today, we have a false alarm-fighting tool called video verification.
How Video Verification Helps Reduce False Alarms
Door and window sensors power the majority of alarm systems – and yet, relying on these alone can cause a business to run the risk of sending a false alarm to the monitoring center. This can lead to fines for the business and wasted law enforcement resources. While call verification is valuable service, some clients authorize people who are not located at the business site to verify the alarm. These people may not always be able to verify whether the alarm was legitimate.
For those reasons, we recommend that businesses consider taking advantage of video surveillance with video verification, a service which is designed to cast a set of digital eyes on the premises and allow the company to verify whether what was captured was suspicious or not before police are called. It can greatly reduce the risk of false alarms at your Delaware business, sparing you from lost revenue in city fines.
How Video Verification Works
Video verification replaces the system's traditional alarm function with intelligent alerts that include 1) a signal from intrusion detection devices, and 2) live video and/or recently recorded clips. The alerts are then sent to:
· The monitoring center, first to determine the cause of the intrusion signal
· An authorized user at the business to confirm or deny the intrusion with the monitoring center
If verification of suspicious activity has been achieved, the police will be notified so they can dispatch someone to your site. The goal is not only to minimize false alarms; more pointedly, it's designed to minimize false dispatches, which are a harmful drain on local police departments. When these are minimized, police departments can do their jobs more effectively for the communities they serve. For more information on minimizing false alarms at your Delaware business with video verification, contact Security Instrument for a free security analysis.
About Security Instrument
Security Instrument is Delaware's largest full-service independently-owned security company, serving thousands of customers throughout Delaware, MD, NJ & PA
https://www.securityinstrument.com/wp-content/uploads/2018/03/video-verification.jpg
406
800
Bob Gamble
https://www.securityinstrument.com/wp-content/uploads/2017/04/logo-web-7.png
Bob Gamble
2018-03-29 04:58:37
2018-03-29 04:58:37
Minimizing False Alarms with Video Verification