Commercial Video Surveillance Systems: Key Points to Consider Before You Buy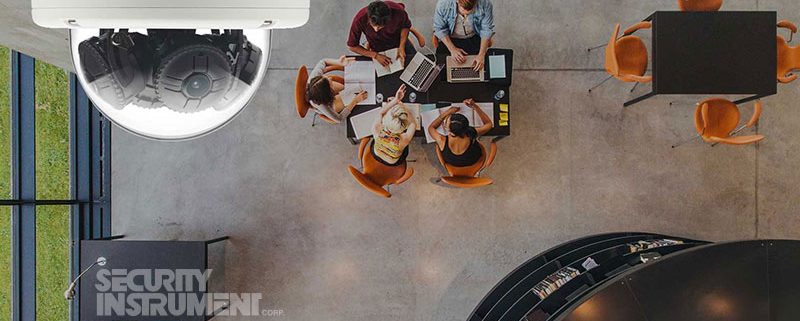 Latest posts by Bob Gamble
(see all)
Buying a commercial video surveillance system for your business is a big deal. Since it involves a moderate investment and is likely to serve your business for some time, you'll want to make sure you get it right. Video surveillance systems are not one-size-fits-all (or they shouldn't be) and the number of options and capabilities within the industry is expansive. It is very easy to get swooped up in the exciting technological options and miss ensuring those options are right for you.
While the technology is complex, ensuring that you get what's right for you isn't. All you need to do is ask yourself some basic questions to help you define and then meet your goals. Here are 5 important considerations to keep you on track.
Pro Tip: There are a ton of advanced options out there but that doesn't mean you need to invest in all of them. Determining your true needs will help you control the costs of video surveillance.
How Will the Video Surveillance System Be Used?
The first step in designing a fitting security camera system is defining your goals. Do you want to use them to improve your safety and security? Maybe it is to reduce false injury claims, or prevent loss. Security cameras also provide a way to improve processes and productivity. Perhaps it is a combination of all of those things. Whatever you hope to accomplish by installing a surveillance system define it and prioritize your list.
What Areas Will You Cover?
Determine what areas and what kinds of areas you want and need to be covered, such as a dark stockroom or a bright public area. Determining which and what kinds of areas you want covered will help in determining what kinds of equipment you will need.
Attach a Goal to Specific Areas
Since each area of a property is used for different purposes and faces different challenges, it helps to attach a specific goal you want to achieve to that area. For example, you might want an overview of operations to improve workflow patterns, or you might want to boost security at entrances and exits. Knowing your goals will help you choose the right equipment to the job. That may sound simple, but small choices have a huge impact on the effectiveness of the system. For example, even the best HD fixed camera may not give you the expansive overview you'd want, or a dome camera may not give you the view you hope for of point of sale areas.
What kinds of Surveillance Options do You Need?
As we mentioned, there are a ton of advanced options out there but that doesn't mean you need to invest in all of them. Once you know where you want to cover and the goal you can opt into or out of options like infrared technologies, waterproof, dustproof, vandal resistant, the field of view, low light, high light, high and low resolution, tilt, zoom, remote viewing and more. Determining your true needs will help you keep the costs of video surveillance minimal.
How Many Cameras Do You Need
Of course, a skilled security technician will be the best person to help you determine this but it does help to think about before you opt in. For most people, the assumption is the more cameras the better security you have. But that is not necessarily true. Having the right surveillance cameras placed in the right positions can reduce the number of cameras you need– and reduce your costs. A great example is using a pan-tilt-zoom camera to cover a wide space which reduces the need for more fixed cameras. Knowing your need and being able to communicate that to your video surveillance provider and technician makes a huge difference.
About Security Instrument
From Fortune 500 to local SMB's throughout the Tri-State area, Security Instrument integrates custom security systems to meet the needs of commercial clients.
https://www.securityinstrument.com/wp-content/uploads/2017/05/video-camera-options-before-buying.jpg
406
800
Bob Gamble
https://www.securityinstrument.com/wp-content/uploads/2017/04/logo-web-7.png
Bob Gamble
2020-05-05 17:50:36
2020-05-29 18:30:12
Commercial Video Surveillance Systems: Key Points to Consider Before You Buy