Time to Upgrade Your Retail Video Surveillance System? Easy Ways to Know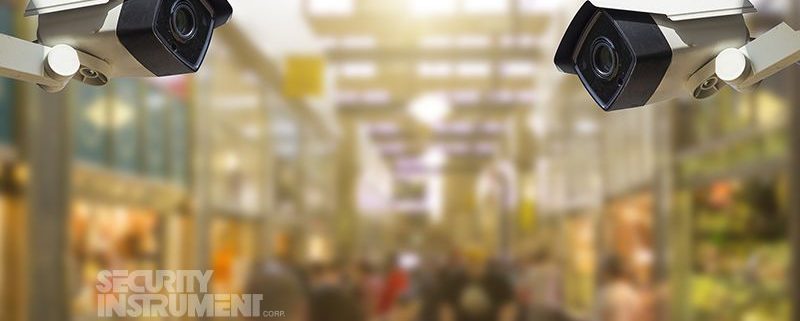 Latest posts by Bob Gamble
(see all)
In retail security, video surveillance is one of the most valuable and proven tools in helping to protect employees, customers, and product. A security system is an investment, but it does not have an indefinite lifespan. Eventually, it will become necessary to evaluate your security system and decide if it is time for an upgrade.
Knowing when to upgrade your retail video surveillance system can be tricky. You want to be sure to get the most from your investment, but want it to retain its usefulness. So how do you know when it is time to upgrade this critical component of retail security? Once you know the facts, it is much easier than you think.
Is the Technology Out of Date?
Think of how often we upgrade our phones, or how many additional functions your current phone has over any of your previous ones. It is easy to want to hold on to old video surveillance system technology to "get the most out of it" but doing so can actually be costing you money. Video surveillance technology is quickly evolving, and today's additional features likely add much more value than does holding on to an old system. For example, remote management provides unattended delivery monitoring, customized alerts, remote viewing, and verification—all of which help improve productivity as well as safety. Newer technology provides other advantages too, like greatly improved image resolution, scalability, storage, and system integration over systems from just a handful of years ago.
Compare your current system's features to that of a new retail video surveillance system. If your system does not have features that could benefit your business, or has incompatibility issues, poor video quality, or insufficient storage, it is probably time for an upgrade.
Has the Business Changed or Expanded?
If the business has changed, such as had an addition of space or if you have added an additional location or warehouse space, it is probably a good time to upgrade your existing system. Every day video surveillance technologies become much smarter than their predecessors and offer the expanding business a huge array of advantage. Wireless networks provide limitless possibility in connecting multiple cameras and multiple locations to one remote platform for ultimate control.
Security Instrument Corp. is committed to integrity and responsible business practices and invests in strengthening its capacity to serve clients with excellence.
https://www.securityinstrument.com/wp-content/uploads/2017/07/upgrade-retail-video-surveillance.jpg
406
800
Bob Gamble
https://www.securityinstrument.com/wp-content/uploads/2017/04/logo-web-7.png
Bob Gamble
2017-07-06 02:52:03
2017-07-08 03:11:09
Time to Upgrade Your Retail Video Surveillance System? Easy Ways to Know