DIY Home Security Doesn't Measure Up. Here's Why.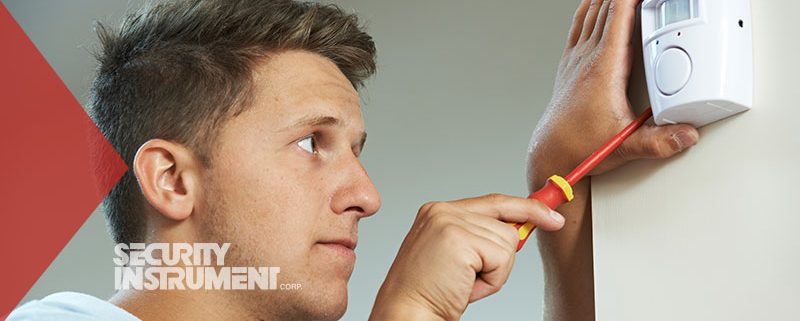 Latest posts by Bob Gamble
(see all)
In many cases, DIY is a great, affordable option. It is easy to see why it is an attractive consideration even in home security. But do DIY home security systems measure up to consumer expectations? In most cases, the answer is a resounding, no. In home security, the stakes are high and the system's capability and functionality matter. While many tout the ease of installation in DIY systems, most consumers do not realize these systems lack the very features that make home security alarm systems desirable.
Here are some important ways DYI products do not measure up:
1. Installation is not as Easy as You Think
The installation of DIY systems may seem simple, and that fact alone may be a red flag. High-quality home security systems have many components that need expert placement. A system that is too simple may not provide they type of security coverage necessary to protect your family. A complex system requires expert installation of the components is crucial so that you do not leave gaps in your security. Improper installation can lead to a system failure which can place your family or property at risk.
2. Proper Placement
Setting up a DIY security system might seem like a slam dunk, but underestimating the importance of expert placement is a disservice to your security. Home security systems are highly technical systems that require professional knowledge to gain the most advantage from them. Not only can improper placement make components less effective, it can make the system nearly useless!
3. DYI Systems Cost More Than You Expect
Contrary to popular belief, DIY home systems are not the most economical choice in home security. Most DIY home security systems come with a few components, such as window sensors, with the expectation you WILL need more. Those expensive components add up quickly.
4. Incompatibility Issues
The technologies used to support home security systems are constantly changing and needing product support. With professional systems, these updates are never a problem to the end user, the consumer. With DIY systems, a simple computer system upgrade can make the entire system incompatible. Further, should technology advances make the system outmoded, the manufacturer of the DIY system may no longer provide any updates or support if they ever provided these at all.
5. No Connection to Police
Your home alarm system is your lifeline. At least that is what most people intend and expect. One of the most important components of any home security system is the connection to emergency services such as fire or police, something DIY systems do not offer.
6. A DYI System is not the Same as Professional Systems
While a DIY security system can provide some of the same features of a professional system, it is important to realize that it is not a comparable substitute. DIY systems meet a few needs specific to the widest number of people possible. A professional system is designed to meet the very specific needs of your family and the home structure. The technologies used are often different and the capabilities of the systems vary dramatically.
About Security Instrument
Headquartered in Wilmington, DE, Security Instrument is proud to offer quality home security options and a dynamic pricing model, so you can customize your security investment to fit your budget. We are here to answer your questions with unparalleled 24/7 customer support. Call us today for a more secure tomorrow.
https://www.securityinstrument.com/wp-content/uploads/2017/09/sept-20.jpg
406
800
Bob Gamble
https://www.securityinstrument.com/wp-content/uploads/2017/04/logo-web-7.png
Bob Gamble
2017-09-20 18:44:34
2018-01-05 20:07:45
DIY Home Security Doesn't Measure Up. Here's Why.