5 Ways to Get The Most Out of Home Automation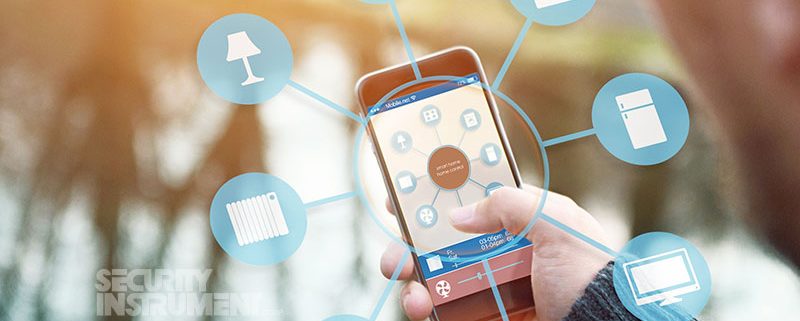 Latest posts by Bob Gamble
(see all)
If you are new to having a smart home, you definitely want to know how to to get the most out of home automation. Home automation is one of the most exciting advances in home technologies ever, and also the most useful. A well designed and integrated smart home system offers so much more than mere convenience; it also offers improved home security, increased energy savings, and allows you to manage safety as well as provides greater insights on daily activities at home. But, you need to know how.
1: Have a System Designed to Meet Your Needs
The first and most important step in getting the most out of home automation is to have the system professionally designed to meet your needs. A professionally installed system will cover all of your needs and concerns and gear them to the specifications of your home. This will ensure that smoke and carbon monoxide detectors, motion sensors, security cameras and locks are all exactly where they are most needed. It will also ensure that all your expectations are met, whether it is being able to access security footage remotely, or having 24/7 monitoring. Professionally installed systems also ensure compatibility among products in a constantly evolving industry.
2: Invest in the Right Products
There are a ton of home automation options on the market, and all of them are compelling. That doesn't mean they will all serve your unique needs. Look for smart devices and services that truly benefit you. For example, smart thermostats and smart lighting are convenient and provide energy and money savings and that is a high priority. For another, being able to access as many systems as possible remotely may not be a convenience, but a matter of necessity. Opt in to what meets your needs.
3: Program it Properly
Ok, so early versions of smart home technologies were complex and difficult to program. But that is not true today. In fact, smart home technologies are so smart that you can easily program your preferences into the system and have the system itself learn your usage patterns and adjust accordingly.
4: Think of Each Element as a Tool
When you think of each individual element of home automation as a tool, you start to think of all of the ways it can be used. Smart lighting goes from just turning on lights in the morning and off at light to being used as a crime deterrent, and safety feature. Motion sensors go from detecting intruders to monitoring the movements of the sick or infirmed.
5: Choose the Right Company
To get the most out of home automation, you need a company with great service and support. The industry is always evolving and offering new options and a reputable company with experienced technicians will help you stay ahead of the trends.
Your life is individual, and your home automation and security system should be, too. Security Instrument Corp. Offers a full line of electronic security, life safety, and home automation products and services and unparalleled support.
With Headquarters in Wilmington, Delaware, Security Instrument owns and operates it's own state of the art, UL listed, Factory Mutual Approved Central Station delivering personalized, comprehensive, monitoring, information, and support services 365 days a year, 24 hours a day.
https://www.securityinstrument.com/wp-content/uploads/2017/04/5-ways-to-get-home-automation.jpg
406
800
Bob Gamble
https://www.securityinstrument.com/wp-content/uploads/2017/04/logo-web-7.png
Bob Gamble
2018-11-12 20:49:50
2018-11-15 20:55:45
5 Ways to Get The Most Out of Home Automation