CCTV & Public Safety: What the Las Vegas Shooting Teaches Us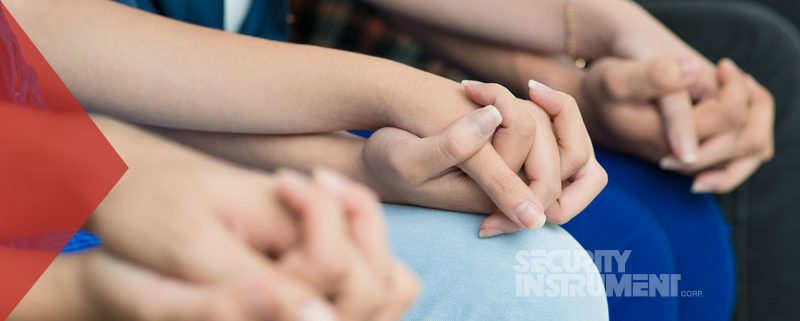 Latest posts by Bob Gamble
(see all)
The Las Vegas active shooting incident at Mandalay Bay is now the deadliest in US history, and again has left a nation raw and wondering what can be done. Now, after the vigils and after the heart-wrenching funerals, our hearts here are still with the people of Las Vegas after the horrific concert shooting. Such pain should never have to be known. Such acts should never happen.
THE NUMBER OF INCIDENTS IS RISING
Unfortunately, violence perpetrated by active shooters is not only a part of our society, it is on the rise and has increased significantly over the last ten years. According to a study by the Department of Homeland Security, between 2000-2013, 160 active shooter incidents occurred, resulting in 1,043 casualties.
PUBLIC SPACES ARE NOT SACRED
The days of thinking you are relatively safe in public spaces are gone. About 70% of active shooting incidents occurred within businesses, malls, and schools, while 83% of all incidents occurred indoors. There is no such thing as low-risk public spaces.
BUSINESS OWNERS NEED TO BE PROACTIVE
It takes law enforcement an average 14 minutes to respond to an active shooter. Most active shooting incidents are over within 7 minutes. The best and safest way to handle an active shooting incident is by preventing it from happening in the first place. Security measures are often classified along the five steps of the security continuum: Deter, Detect, Delay, Respond, and Recover. CCTV can play an important role, especially in the first few critical steps before harm occurs. In an active shooter situation, if we wait until the response step (typically when law enforcement responds to a 911 call), there will likely already be a loss of life. This makes detecting and deterring an active shooter a high priority.
CCTV AND VIDEO SURVEILLANCE PLAY AN IMPORTANT ROLE
Video Surveillance and CCTV can play an important role in the event of an active shooter for every small, medium and large business. A comprehensive surveillance system can provide an early view of suspicious activity which in turn can provide enough time to alert authorities. Video footage can also provide valuable information about the whereabouts of potentially dangerous individuals allowing law enforcement to act quickly and precisely, focusing efforts in the most advantageous way. Surveillance video can also play a role in the rescue, showing what areas are clear of the threat so emergency personnel can enter.
At Security Instrument, we understand that electronic security is about much more than loss prevention. We realize the responsibility commercial facilities and public businesses face, and we are here to help you meet those challenges.
About Security Instrument
Established in 1960 and headquartered in Wilmington, DE, we have served thousands of locations across the tri-state area with best in class equipment installations and ongoing service, maintenance, and support. Security Instrument is committed to your business' security and we have solutions for small businesses to large enterprises. Contact us today to find out how we can help you secure your business today.
https://www.securityinstrument.com/wp-content/uploads/2017/10/10-17-commercial.jpg
406
800
Bob Gamble
https://www.securityinstrument.com/wp-content/uploads/2017/04/logo-web-7.png
Bob Gamble
2017-10-17 19:08:39
2017-10-17 19:08:39
CCTV & Public Safety: What the Las Vegas Shooting Teaches Us