Test Your Knowledge About Home Fire Safety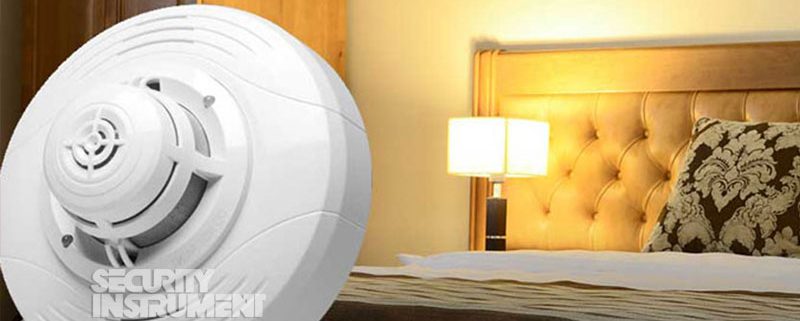 Latest posts by Bob Gamble
(see all)
Chances are good that you, like many people, have a smoke detector in the home. But there is a lot about fire protection that most consumers do not know, and that lack of knowledge can lead to not protecting our families and homes adequately.
Knowing your stuff can be the difference between life and death in a home fire, so we have developed a short quiz so you can test your knowledge, and then act on what you know.
How many smoke alarms does the average American home need if the home is 2 stories and 3 bedrooms?
A: 1 alarm
B: 2 alarms
C: 5 alarms
D: 14 alarms
According to the national Fire Protection Association, homes should have smoke alarms installed inside every bedroom, outside each sleeping area, and one on every level of the home including the basement. So, a 2-story 3-bedroom home needs at least 5.
How often should you replace smoke alarms?
A: Every 2-4 years
B: Every 5-7 years
C: Every 8-10 years
D: Every 15-20 years
In practice, most American replace the smoke detectors every 15 years on average. The correct answer however, is C, as most detectors have a lifespan of under 10 years.
How many minutes do you have to escape a fire safely?

A: 3 minutes or less
B: 4 to 5 at most
C: Nearly 10 minutes before it becomes consumed
D. 12-20 minutes
30 years ago, you had 30 minutes to get out of a home alive. Today you have about 3 minutes. This is due to the tighter envelop of today's energy efficient homes as well as the highly caustic and flammable materials used to make todays products and furnishings compared to the natural fibers of the past.
Do most homes in the US have an adequate fire protection including smoke detectors?
A: Yes
B: No

According to the NFPA, Americans need 100 million more smoke alarms to be fully protected. This is based on actual visits to US homes where it found smoke detectors either missing or not working.
Do smart smoke detectors impact response times?
A: Some
B: Not really
C: Significantly
In a study conducted by the USFA and CPSC, along with the Naval Research Laboratory the reduction in alarm times due to smart technologies greatly increases response times to fire emergencies.
The odds of dying in a house fire are reduced by how much with a working smoke detector and monitored system?
A: 15%
B: 25%
C. 45%
D: 50% or more
Research shows that the odds of dying in a fire are reduced by at least 50% in homes with working smoke detectors and reduced further when the system is monitored. The sooner the warning, the faster you and emergency personnel can act.
Home Security Installations In Delaware Since 1960
Smart smoke detectors are one of your most valuable tools in protecting your family from fire. Our professional sales and installation team offer no obligation consultations on home security and automation systems. Call us at (800) 244-2261.
https://www.securityinstrument.com/wp-content/uploads/2016/07/test-your-kowlege-about-home-fire-safety-1.jpg
406
800
Bob Gamble
https://www.securityinstrument.com/wp-content/uploads/2017/04/logo-web-7.png
Bob Gamble
2017-01-24 13:46:12
2017-01-28 13:24:00
Test Your Knowledge About Home Fire Safety