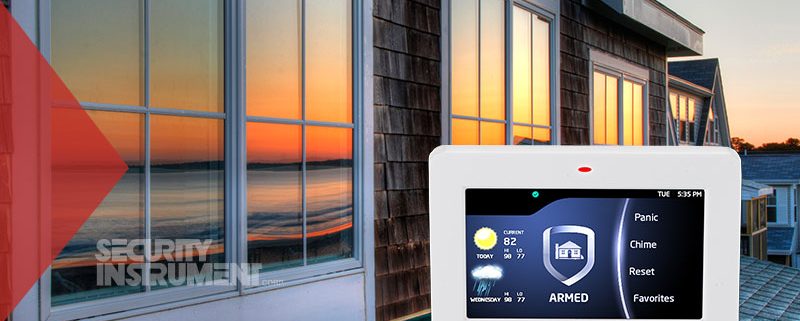 Home and business security systems throughout Delaware and the Tri-State area.

Latest posts by Bob Gamble (see all)
It is easy to understand why someone would want to own property in Delaware and just as easy to understand why it draws so many vacationers. Delaware is blessed by geography with rolling hills, lush wooded areas, and coastal expanses. It has the perfect mix for adventure and relaxation, which makes it the perfect place to own a vacation home. That does not mean that it comes without some effort, however. Owning a vacation rental property is its own small business, and sometimes owning that business can feel like a monumental task. Caring for a property when you are not always on-site is tricky, yet it is important to ensure the safety and comfort of your guests by keeping the home safe and preventing problems.
Use this list of security essentials to help you keep your guests safe and manage your property.
Get to Know the Neighbors
It may seem simple, and it is, but having a relationship with your neighbors is essential when it comes to vacation home security. Neighbors can keep an eye on the property and inform you of any problems.
Pro Tip: Work with a security company that understands the special needs of the vacation home market and utilize features that help secure the property without infringing on privacy.
Never Provide a Clear View into the Home
Avoid giving potential burglars a clear view into the home by leaving curtains open, especially for long periods when the house is unoccupied.
Orient the Guest to Security
Provide clear instructions to your guests about security.  Include positive reasons to follow the instructions such as keeping their security code private ensures that no one else can come in while they are off on an adventure.
Opt in to Smart Locks
Smart locks remove the hassle from passing around keys and increase visitor safety. By using smart locks, you can provide long-term access to someone like a neighbor or property manager, or short-term to guests.
Install a Video Doorbell
A video doorbell is another smart security feature for vacation homes. This feature serves as a crime deterrence and provides the owner greater oversight when the property is empty.
Add Motion Activated and Smart Lights
Motion activated lighting is a great convenience to guests who are not as familiar to the home. If the guest gets up or comes back after dark, they do not have to fumble looking for a light switch. Smart lighting is helpful, too, in making the home look occupied at all times as well as helping minimize electricity bills.
Add a Security Alarm System
Some vacation home owners feel hesitant about installing a home security system because they fear it may give visitors the wrong impression. Security systems can be a huge advantage to guests and an owner, however. Work with a security company that understands the special needs of the vacation home market and utilize features that help secure the property without infringing on privacy. Consider adding things that help both you and the renter, such as:
Outdoor security cameras and remote monitoring
Smart locks
Smoke/ fire/ carbon monoxide detectors
Temperature monitoring
Flood detection
Generator supervision
Z-wave home control
About Security Instrument
Security Instrument is Delaware's largest full-service independently-owned security firm serving thousands of customers throughout Delaware, Pennsylvania, New Jersey and Maryland. We understand the needs and challenges of vacation home ownership and work with clients to accommodate their schedules for installation and service.
https://www.securityinstrument.com/wp-content/uploads/2017/06/june-16.jpg
406
800
Bob Gamble
https://www.securityinstrument.com/wp-content/uploads/2017/04/logo-web-7.png
Bob Gamble
2017-06-16 12:19:49
2017-06-16 12:19:49
7 Best Security Options for Delaware Vacation Rental Properties