Mitigating Risks Post-COVID-19 with Video Surveillance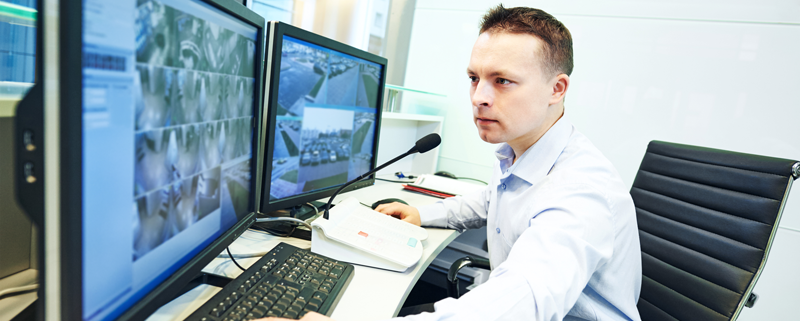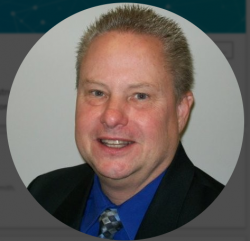 Latest posts by George Schneck
(see all)
As each day passes, we continue to see the far-reaching effects of COVID-19 as things slowly level out to a new normal. Yet, businesses still struggle to find lasting solutions to reduce the spread of the virus months after its onset. Thankfully, commercial video surveillance is one of the available solutions to help fight this invisible threat.
How Video Manufacturers Developed Products to Prepare for The Worst
Video surveillance manufacturers have kept the worst-case scenario in mind when creating security cameras and related software and products. Security integrators and video experts throughout the industry have competed to find new technologies and tools to help users do more with much less.
Businesses need to manage people efficiently, improve situational awareness, secure assets, and find more efficient ways of doing things. So, security manufacturers have designed and tested video surveillance systems to make them easier to use and a robust solution to handle the significant security challenges businesses face.
The healthcare industry has put these systems to the test during the pandemic. Doctors, nurses, assistants, clinical staff, administrators, and respiratory therapists have all tested new video surveillance technology with great success.
How Video Surveillance Helps Manage Post-COVID Business Environments
Many video surveillance features have helped businesses monitor and enforce social distancing guidelines as well as allowing administrators to manage them from afar.
Managers and administrators in self-isolation can manage their businesses without being on-site. Remote applications allow them to review video footage and share it as well as watch live video feeds. They can even move cameras and search videos.
AI uses deep learning to provide reliable and accurate detection of certain events such as loitering, suspicious activity, or line-crossing. This technology learns more about patterns and routines; the more data it processes. Video surveillance with deep learning can even tell the difference between animals, people, and objects, so it reduces the number of false alarms.
Video heat mapping can help identify recurring hotspots and pinch points, often overlooked, and where following social distancing is difficult. Real-time notifications can help to address problems, resolving them quickly, thus reducing the impact on your business.
As you can see, video surveillance is one solution that addresses many problems businesses face. For more information on how you can protect your business with intelligent video surveillance, contact Security Instrument.
ABOUT SECURITY INSTRUMENT
From Fortune 500 to local SMB's throughout the Tri-State area, Security Instrument integrates custom security systems to meet the needs of commercial clients.
https://www.securityinstrument.com/wp-content/uploads/2020/09/video-surveillance.png
532
800
George Schneck
https://www.securityinstrument.com/wp-content/uploads/2017/04/logo-web-7.png
George Schneck
2020-09-25 15:01:08
2020-09-28 19:33:34
Mitigating Risks Post-COVID-19 with Video Surveillance