Fighting Holiday Porch Pirates Effectively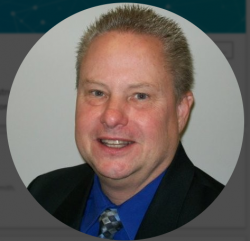 Latest posts by George Schneck
(see all)
Research shows that 84% of Americans plan to have holiday gifts delivered to their home this year. But as anyone who has had a package stolen from their doorstep knows, those deliveries are at risk of not making it under the tree. That's because porch pirates – thieves who steal packages from the front porches of their victims – are getting smarter, faster and more aggressive. Here are some of their new tactics, and how the right smart home security technology can help Tri-State area homeowners fight these thieves. 
Dressing the Part
In years past, porch pirates would dress all in black and take measures to shield their faces. During the pandemic, many of them leveraged face mask mandates to their advantage by leaving masks on while committing their crimes. But now, a new trend has emerged in which thieves dress and look as if they live at the address they're stealing from. From soccer mom athleisure to polo shirts and khaki pants, porch pirates are now dressing the part of the homeowner to evade the attention of neighbors. 
Staying on Foot
The days of package thieves working in teams are not over, but the days of them using a getaway car are on their way out. Many of today's porch pirates confidently stride down the street as if taking a walk, before making a sharp turn to the house they're targeting. They snatch the package from the porch as if it's actually theirs, and then continue their speed walk to avoid raising anyone's suspicion.
Although they may have a vehicle, it is likely parked around a corner for extra discretion. 
Taking for Granted 
These are the ways porch pirates are tightening up their game, and they take for granted that homeowners know what they're up to. If you're expecting package deliveries this holiday season, you can fight porch pirates more effectively by making sure your items don't stay on the porch long enough for them to act. With the right home security technology, you can get a notification the moment a package is delivered. If you aren't home, consider asking a trusted neighbor to bring it in for you. With smart locks on your door, you can unlock the door with a tap on your phone so your neighbor can have access. As they walk away, lock the door back up. 
Getting a handle on porch pirates can be this simple. To learn more about this smart home security technology, call Security Instrument. We look forward to helping you get started. 
About Security Instrument
From Fortune 500 to local SMB's throughout the Tri-State area, Security Instrument integrates custom security systems to meet the needs of commercial clients.
https://www.securityinstrument.com/wp-content/uploads/2022/12/Fighting-Holiday-Porch-Pirates-Effectively-.jpg
800
1200
George Schneck
https://www.securityinstrument.com/wp-content/uploads/2017/04/logo-web-7.png
George Schneck
2022-12-05 17:00:50
2022-12-05 17:00:50
Fighting Holiday Porch Pirates Effectively