How Businesses Can Use Access Control to Navigate "The New Normal"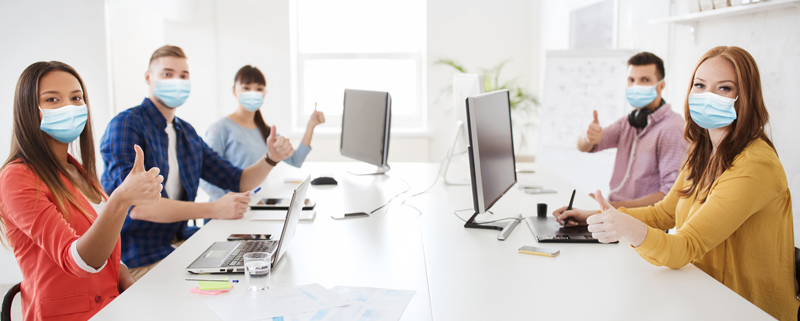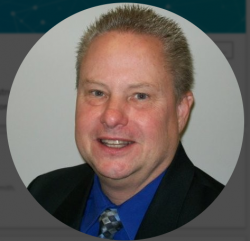 Latest posts by George Schneck
(see all)
As companies across the country continue to open again for business, they have struggled to adapt to the new normal. Social distancing guidelines and hygienic procedures call for new security measures that protect the health and safety of employees and visitors. Modern security technology, such as access control, helps you manage your business and can help reduce the spread of COVID-19.
Manage Personnel and New Safety Protocols with Access Control
Many businesses added screening checkouts to their security policies to evaluate employees' or visitors' potential exposure to the virus. For employees use to certain procedures, they may carry on with business as usual and skip the checkpoint.
Many access control systems have new features that require employees to answer health-related security questions to determine if they've come in contact with someone diagnosed with COVID-19. If the employee doesn't answer the question or answers yes to the questions, the security system immediately restricts their access.  These employees must then go through the screening checkpoint.
Visitor Reporting
Now it's possible to screen visitors coming to your facility. You can create a customized health questionnaire to identify possible health risks before they enter your business. Using this questionnaire helps you see if a visitor may have been exposed to COVID-19.
If they answer a question that could potentially expose your employees or facility to the virus, the system alerts the host. From there, you can deny them access or take another action.
Contact Tracing
Now technology can find other employees who may have come in contact with someone exposed to COVID-19 in your facility. Many access control systems have user reporting that allows you to narrow down employees or visitors who occupied the same areas as the infected person.
Your access control allows you to use filters to narrow down other possible people exposed. Contact tracing is a critical part of reducing the spread of COVID-19. The faster you identify other people and areas exposed, the easier it is to control the virus.
Access control has features that help protect the safety and welfare of everyone who comes to your business. Intelligent security integrates well with your other security systems. This integration allows you to update your legacy security system at a more affordable cost. Contact Security Instrument for more information on how new access control technology can help stop the spread of COVID-19.
ABOUT SECURITY INSTRUMENT
Founded in 1960, Security Instrument Corporation, a privately held U.S. Corporation, provides electronic security and life safety detection and associated monitoring and support services. Protecting guests and profitability is paramount in the hospitality industry. If you have questions about how to improve your security, feel free to give us a call today.
https://www.securityinstrument.com/wp-content/uploads/2020/09/office-staff.png
533
800
George Schneck
https://www.securityinstrument.com/wp-content/uploads/2017/04/logo-web-7.png
George Schneck
2020-09-30 14:53:04
2020-09-30 14:53:04
How Businesses Can Use Access Control to Navigate "The New Normal"