Elevating Your Commercial Security in Delaware this Year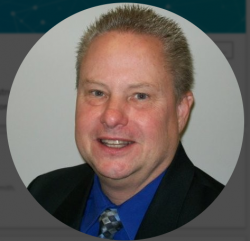 Latest posts by George Schneck
(see all)
In 2023, businesses that have been impacted by the increased crime of the past few years are looking for ways to improve the safety of everyone onsite. Fortunately, there are commercial security services that can help accomplish this. Here are some suggestions for elevating your commercial security this year, and ways we can help businesses in need of security throughout Delaware and its adjacent states. 
Low-Cost Video Monitoring
For businesses that already have a monitored security system in place, one way to elevate its quality is with video monitoring. Security Instrument offers Reveal, a low-cost video monitoring solution that works with the electronic security equipment you already have. Adding Reveal to your monitored system means connecting it to your alarm panel and security cameras (up to four cameras can be connected). 
If a break-in occurs at your site, Reveal will trigger your alarm, send a video of the incident to the monitoring center, and connect you to a security operator who dispatches law enforcement. This service is scalable, which means it can be increased or decreased if there is a change in the size of your location or other security requirements. 
Effective Video Verification 
Video monitoring is more than a security camera; it's a connection to video verification, which can get police to your site faster if the alarm is triggered. Many police departments in the Tri-State Area require an alarm to be verified in order for police to be dispatched. The most effective way to verify an alarm is with video monitoring. Video verification involves the live operator viewing the break-in on camera and telling police dispatch that the event is a verified crime in progress. In many cases, police departments elevate these calls in priority so officers arrive on the scene faster. There is evidence to support the idea that video verification results in fewer thefts, less property damage, and more police apprehensions. 
Video verification also diffuses the risk of false alarms, which can be costly for the business owner in terms of false alarm fines from the city. If there is a false alarm (for example, the alarm is triggered by animal activity or an HVAC vent blowing air), the operator will be able to mark the alarm as false before ever contacting law enforcement. 
Responsible Employee Monitoring 
Unfortunately, internal theft is a problem in many organizations. Video verification can reduce the risks of employee theft by monitoring your site and delivering footage straight to your smartphone. Review each clip to learn who is disarming your alarm, entering the premises outside of business hours, or directly stealing money or property.
As a business owner, your staff management responsibilities are not just limited to scheduling; making sure your employees stay honest is another critical piece. 
These are some of the most practical, important ways businesses can elevate their commercial security in 2023. To discuss these and other commercial security services in Delaware and the Tri-State Area, call Security Instrument this new year. We welcome your interest and look forward to answering your questions. 
About Security Instrument
From Fortune 500 to local SMB's throughout the Tri-State area, Security Instrument integrates custom security systems to meet the needs of commercial clients. 
https://www.securityinstrument.com/wp-content/uploads/2023/01/Elevating-Your-Commercial-Security-in-Delaware-this-Year-.jpg
658
1200
George Schneck
https://www.securityinstrument.com/wp-content/uploads/2017/04/logo-web-7.png
George Schneck
2023-01-09 16:45:46
2023-01-09 16:45:53
Elevating Your Commercial Security in Delaware this Year