Why Preventative Security System Maintenance is Critical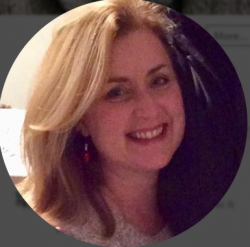 Latest posts by Michele Walder
(see all)
A security system is an essential component of every business, and regular maintenance is vital to secure your company and assets as well as protect your employees and visitors. Your security system becomes ineffective as soon as you stop maintaining it. Essentially, it's like leaving the front doors of your business open and putting a sign outside that welcomes criminals.
Here are three critical reasons why routine preventative maintenance of your access control should be at the top of your list.
1.      To Prevent Theft from Within
Unfortunately, you would like to think that all your employees are honest. However, that's not always the case. The U.S. Chamber of Commerce reports that 75 percent of employees say that they've stolen from their employers at least once. Hiscox, an insurance company, found that 80 percent of these thefts occur in small businesses with under 150 employees. Internal theft is one of the reasons many small businesses fail.
Often, small businesses don't have the right control in place, like access control systems. If they do, they don't maintain them the way they are supposed to.
First, you need to identify those sensitive areas that need restricted access like data centers, storage rooms, and other places you keep sensitive information, expensive equipment, or machinery and tools. You must secure these areas and grant access only to those who need it. If you have access control and already restrict these areas, you must regularly check the components to make sure they work and that the locks function properly. Plus, it's critical to make sure that everyone uses the access control system as intended.
2.      So that You Only Let the Right People Enter Your Business
Modern access control systems make it easy and convenient for the people you want to enter your business but extremely difficult for the wrong ones to enter. But the likelihood of a security breach increases significantly, if you don't do maintenance on your system regularly and especially your access control.
Employees lose their access cards, and lock mechanisms break. Once that happens, people start propping doors open for convenient access. If you're not testing your system and maintaining it properly, more components break, and it makes your business easier to break into. According to 2017 crime statistics, there were approximately 7,694,086 property crimes in the United States. Many of those stemmed from incidents where the wrong people gained access to the wrong places.
3.      So You Always Know Who Comes and Goes from Your Property
Today's access control lets you monitor who comes and goes from your business. You can see reports on monthly, weekly, and even daily access to your business. But these reports are only accurate if you maintain your system.
Employees use each other's access cards, so you're no longer tracking who you think you're tracking. This makes managers less sure about what's really happening when they pull access control reports.
So, it's important to remember that even the best access control system needs regular maintenance, or it can fail. For more information on maintaining your access control system, contact Security Instrument.
ABOUT SECURITY INSTRUMENT
Security Instrument is a full-service, independently-owned security integrator that offers numerous options for homes and businesses, including access control. A Delaware-based company, Security Instrument serves thousands of customers located throughout Delaware, MD, NJ & PA.
https://www.securityinstrument.com/wp-content/uploads/2020/06/access-control.png
535
800
Michele Walder
https://www.securityinstrument.com/wp-content/uploads/2017/04/logo-web-7.png
Michele Walder
2020-06-26 16:03:26
2020-06-26 16:04:15
Why Preventative Security System Maintenance is Critical