The Essential Guide to Cloud Access Control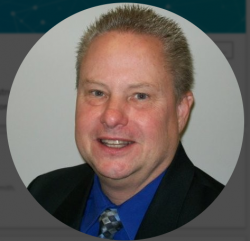 Latest posts by George Schneck
(see all)
Facilities around America are throwing away their old lock-and-key systems in favor of digital access control systems that allow for keyless entry into their buildings. In fact, 56% of the global workforce has shifted to wireless access for employees. Is it because wireless access control is more convenient? Safer? Unquestionably, it's both.
Cloud Access Control Explained 
Electronic access control uses cloud-based systems that supply or deny access to employees, vendors and other authorized people at an organization. At the facility's entry points – most commonly, doors and gates – the user interfaces with a station that requires them to swipe a credential to gain access.
The credential may be a card, a key fob or some other connected device the user carries on them. If desired, the credential can even be a code on the user's smartphone. Whatever credential an organization chooses to use, cloud access control is a convenient way for employers to streamline their building security and grant access to employees without accounting for keys.
Other than the stations that are installed at the doors, access control systems require no additional installation. They utilize standard internet communications protocols and can leverage existing WiFi or Ethernet infrastructure of the site.
The stations are managed via a web browser, allowing the authorized administrator of the facility to maintain the system easily through the subscriber portal. If an organization has an information technology department, that is where the access control system can be managed. Site managers, facility managers and other types of administrators are also good candidates for managing the access control system.
Deactivating Access in the Cloud 
During the time someone is employed at an organization, they will access the building via their activated access control credential. But what happens when that person leaves the job? If someone is terminated or leaves the organization of their own volition, the employer simply deactivates the access device via a web-based program.
Although employers should require the departing staff member to turn in the credential before leaving, cloud access control provides a safety net in the event of employees leaving under surprising or suspicious circumstances. If someone leaves the organization under the radar and takes their access control credential with them, the cloud-based model allows the employer to deactivate the credential digitally – which means it won't work if the ex-employee ever tries to use it again.
If you wish to learn more about cloud access control as a way to update your organization's building security, contact Security Instrument. We will be glad to schedule a complimentary security evaluation of your site and discuss your access control options.
About Security Instrument
Security Instrument is a full-service, independently-owned security integrator that offers numerous options for homes and businesses, including access control. A Delaware-based company, Security Instrument serves thousands of customers located throughout Delaware, MD, NJ & PA.
https://www.securityinstrument.com/wp-content/uploads/2018/06/access-control-system-in-DE.jpg
406
800
George Schneck
https://www.securityinstrument.com/wp-content/uploads/2017/04/logo-web-7.png
George Schneck
2020-05-28 03:14:02
2020-05-29 18:31:12
The Essential Guide to Cloud Access Control