Preparing for The Worst: Mass Notification Systems for Hotels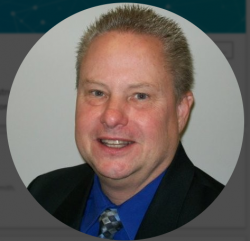 Latest posts by George Schneck
(see all)
According to the National Fire Protection Association (NFPA), hotel fires represent 1% of all structure fires. That may not sound like much, but it is; the NFPA goes on to say that U.S. fire departments respond to an average of 3,520 structure fires in hotels and motels each year. In figures provided in 2015, these fires resulted in annual losses of 9 civilian deaths, 120 civilian injuries, and $84 million in direct property damage.
With that in mind, it's safe to say that hotel fires happen frequently. So, how can a hotel notify guests on the property when a fire or other emergency is identified? Does the audible sound of the fire alarm suffice? Not always – and that's why mass notification solutions are so important.
Mass Notification Options for Hotels
Hotels have several options when it comes to mass notification of emergencies. They include:
Text notifications: Deploying personal alerts to guests' wireless devices is a emerging as a popular mass notification solution. A scripted message can be deployed, with evacuation instructions and an assurance that guests will be notified again when it is safe to re-enter the property. Although the scripted messages can be stored as templates, there is also the capability to alter the message to address the specifics of the event.
Social media: Although social media is a broader platform that may invite outside responses, some hospitality establishments find it to be an effective mass notification tool that can supplement text notifications (which do not allow guests to reply). If your establishment is a good fit for utilizing social media notifications via targeted Facebook, Instagram and Twitter posts, consider utilizing a secondary method as well.
Audio notifications: An audio notification that emanates throughout the property can be a way to instantaneously reach everyone who is on the premises. In the event of a fire, it may indeed be the fastest way to reach everyone, particularly if the property caters to an older clientele that may not own smartphones or be familiar with their use. In the instance of a violent attacker on the premises, mass notification via audio notification can be even more valuable. Deploying an audible lockdown message can ensure everyone retreats to the safety of designated areas or uses instructed exits for evacuation.
No matter what mass notification method a hotel property uses, the content of the notification matters. It is critical that the establishment has protocols in place that ensure message content is accurate, instructional and straightforward. The goal is to notify guests, not confuse them. To discuss mass notification systems for hotels, contact Security Instrument. We will be glad to answer your questions.
About Security Instrument
Security Instrument is a full-service, independently-owned security integrator that offers numerous electronic security options. We serve thousands with residential, commercial and hotel security in Delaware, MD, NJ & PA.
https://www.securityinstrument.com/wp-content/uploads/2019/01/hotel.jpg
450
900
George Schneck
https://www.securityinstrument.com/wp-content/uploads/2017/04/logo-web-7.png
George Schneck
2019-12-01 19:55:22
2019-12-04 00:37:59
Preparing for The Worst: Mass Notification Systems for Hotels