Fact v. Fiction: Dispelling Common Myths Around Security Technology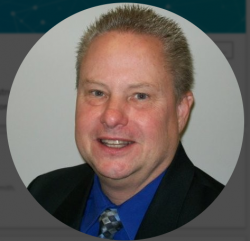 Latest posts by George Schneck
(see all)
Most peoples' knowledge of technology in the security industry comes from watching TV and movies. However, as we know, there's a vast difference between the fictional world and reality. The general public's understanding of these technologies is influenced by extreme or exaggerated news stories that raise concerns about our privacy.
So, to combat misinformation, it's critical to address which security technology is the most misunderstood by everyday citizens. Experts weigh in on those technologies most misconstrued.
Facial Recognition
Tanner LaRocque of Razberi Technologies explained that facial recognition technology is the most misunderstood. Most citizen's knowledge of facial recognition comes from spy movies and shows where foreign governments use it to gather personal information on the public through surveillance. Misuse of personal data has made many businesses and individuals hesitant to adopt this technology.
Facial recognition has a wide range of applications, from protecting students from sex offenders to streamlining access control systems at airports. However, the biggest hurdle to overcome for the majority of people who embrace facial recognition as a critical security tool is how to collect the data properly.
The security industry must overcome this stigma by ensuring that facial recognition databases are well-protected from security breaches, including the latest security practices in all company operations. It is also essential to monitor the usage of facial recognition to ensure that all uses are ethical.
Video Surveillance and AI
Björkdahl of ONVIF explains why he thinks that commercial video surveillance is the most misunderstood security technology. He says that this technology continues to be misconstrued by many, but it's worsened with the frightening stories of the misuse of facial recognition and artificial intelligence (AI). So, it's more that the analytics technology of video surveillance isn't well understood.
People focus on problems with facial recognition the most when there are many other features people disregard. For example, video analytics are critical in the smart transportation and city sectors and are utilized to make transportation services more efficient.
Video analytics is much more than just facial recognition. The technology is used more in public sectors and has been for a long time. Unfortunately, recent stories make the general public more concerned about the proper use of their information and what it's being used for. They don't realize that personal data has been gathered for a while now and used anonymously to improve safety and efficiency in services.
These are just a few examples of some of the most misunderstood security technologies. We've dispelled some of these myths so that you know the facts about facial recognition and video surveillance technologies.
ABOUT SECURITY INSTRUMENT
From Fortune 500 to local SMB's throughout the Tri-State area, Security Instrument integrates custom security systems to meet the needs of commercial clients.
https://www.securityinstrument.com/wp-content/uploads/2020/06/facial-recognition.png
534
800
George Schneck
https://www.securityinstrument.com/wp-content/uploads/2017/04/logo-web-7.png
George Schneck
2020-06-18 23:08:40
2020-06-18 23:08:40
Fact v. Fiction: Dispelling Common Myths Around Security Technology