Assessing the Risks and Vulnerabilities of Your Campus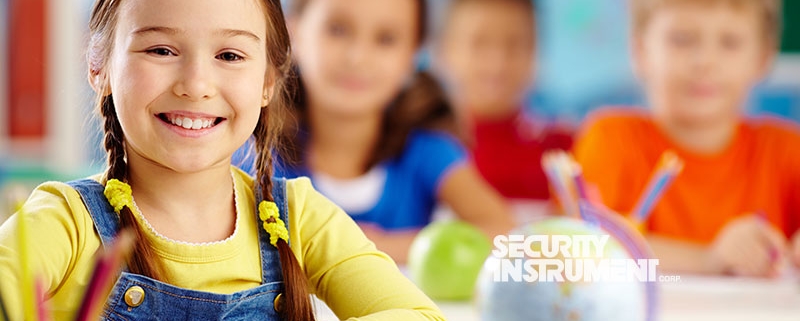 Latest posts by Bob Gamble
(see all)
When school is out for the summer, that's when large campuses can turn their focus to developing a security plan for the coming school year. It's a challenge, but a necessary endeavor.
Because campuses range in size, population, number of buildings and amount of open space, there is no one-size-fits-all model for securing them. But by taking a multi-layered approach, a school's security department can determine which types of security can best work for the campus's needs.
Layer #1:
Add
ress
Immediate Needs
Many times, campuses address their security plans after a recent threat. If that is the case, then the first order of business is to examine whether there are any measures that could have prevented the incident, electronic or otherwise. Often, these measures include better security at the entry point that was used to gain access to the campus.
Layer #2: Identify Other Campus Security Challenges
If there is no recent security incident, then the next step is to reflect on other campus security challenges. What types of incidents present themselves on the campus? The security department should pull all available reports to find out which campus security violations occur the most often.
Because campuses range in size, population, number of buildings and amount of open space, there is no one-size-fits-all model for securing them.
Layer #3: Identify Problem Locations
Where do those violations occur? Do most of the burglaries occur in dorm rooms or classrooms? Do most of the assaults take place behind buildings or in parking lots? Knowing the answers to these questions will help the department determine where cameras should be monitoring the premises.
Layer #4: Consider Outside Traffic
How often do students leave campus, and what are the outside establishments they frequent? Are there policies in place to limit visitors – especially in the evening? Updating the security plan is the perfect occasion for adding or adjusting visitor policies.
Layer #5: Ask Your Integrator for Advice
When a campus is working with an experienced security integrator, that external perspective can prove to be highly valuable. An outside consultant brings a fresh eye to a project that day-to-day security staff may overlook, with insights on where additional trouble spots may be.
Sometimes, updating the campus security plan is a reality check on the school's risks and vulnerabilities. Regardless, it's work that must be done in order to provide students and staff with the safest environment possible. To speak with an experienced security integrator about this, contact Security Instrument. We will be glad to meet you for a complimentary campus security assessment.
About Security Instrument
Security Instrument is a full-service, independently-owned integrator that offers numerous home security options. We are a Delaware Valley security company that serves thousands of customers located throughout Delaware, MD, NJ & PA.
https://www.securityinstrument.com/wp-content/uploads/2018/06/school-security-in-delaware-wilmington.jpg
406
800
Bob Gamble
https://www.securityinstrument.com/wp-content/uploads/2017/04/logo-web-7.png
Bob Gamble
2019-06-16 15:46:24
2019-06-17 23:21:23
Assessing the Risks and Vulnerabilities of Your Campus