Improving Your Bottom Line with Video Verification Solutions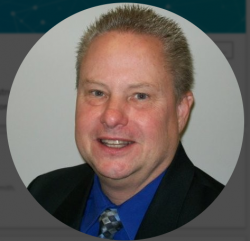 Latest posts by George Schneck
(see all)
Video verification is a revolutionary technology changing the security industry. When a business monitored by an alarm company receives an alarm, it's difficult for the central alarm station to know the actual cause of it. With the Reveal Video Verification solution, operators can actually see if it's a false alarm or legitimate emergency. Reveal is a cost-effective answer to a big problem.
Reveal is a Low-Cost Option That Providers a Higher Level of Service
Reveal is a low-cost solution because it works with the current equipment you have. If you have a monitored security system, all you need to do is add Reveal. It ties into the alarm panel and connects with up to four security cameras. Once something triggers an alarm on a connected camera, the system sends a video of the incident to the monitoring center.
There is no high start-up cost and Reveal is scalable. You can add multiple bridges to your security system.
Reveal Reduces the Cost of False Alarms and Break-Ins
Every time law enforcement responds to a false alarm, it costs police resources and extra time for an administrator or employee of the business to investigate an alarm. Whether that's someone responding after hours to meet with the police or paying someone to be on-call.
When Reveal sends video to the monitoring center, they can see exactly what is going on at the alarm location. Operators can direct law enforcement to the exact location on the property reducing the time police spend locating a suspect if there is a break in or trespassing incident in progress. Plus, if someone breaks in, you can catch them sooner preventing them from stealing significant amounts of products or money and video helps identify the suspects if they getaway.
If the operator and the monitoring center can verify by video that the alarm was triggered because a heating vent came on blowing a poster in the hallway, they can disregard the alarm before law enforcement is ever notified. This benefit is huge in some areas where the locality fines businesses for false alarms. Reveal is critical if you have undetected burglaries or cameras that observe criminal activity, but don't alert someone.
No matter what size your business is, Reveal gives you a clear picture of what's behind alarms on your property. It's an affordable security solution that provides massive monetary and safety benefits.
ABOUT SECURITY INSTRUMENT
Security Instrument is Delaware's largest full-service independently-owned security company, serving thousands of customers throughout Delaware, MD, NJ & PA.
https://www.securityinstrument.com/wp-content/uploads/2019/12/Depositphotos_38774525_xl-2015.png
800
1200
George Schneck
https://www.securityinstrument.com/wp-content/uploads/2017/04/logo-web-7.png
George Schneck
2019-12-27 20:09:28
2020-01-23 16:31:01
Improving Your Bottom Line with Video Verification Solutions