Protecting Your People, Property & Profits with Video Monitoring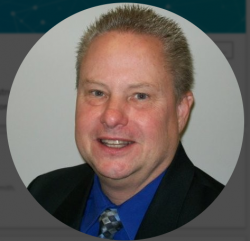 Latest posts by George Schneck
(see all)
A primary challenge the security industry faces today is the ability to deliver video of what caused and alarm to a monitoring station. Existing video monitoring solutions are too awkward and expensive, as well as difficult to maintain and sell. Introducing Reveal-Intelligent Video Verification.
What is Reveal?
Reveal is a revolutionary video monitoring solution that integrates with your existing surveillance and automation. Plus, with this technology, there's no need to increase staffing levels. It also allows you to design and install comprehensive systems for your current customers and help you obtain new ones. With Reveal Video Monitoring Verification, when an alarm occurs, the monitoring center also receives video of the incident to verify exactly what's happening so they can relay more information to law enforcement and business owners.
How Intelligent Video Verification Works
Reveal acts as a bridge between an existing or new alarm panel and most HD over coax recorders or IP cameras.  It works by running an alarm circuit from a glass break detector or motion detector door through the bridge and back to the security system. Then that bridge plugs into your network. Now when an alarm happens, Reveal delivers the video of the incident to a monitoring station operator so they can clearly see what's happening. The operator knows what's occurring without more signal traffic in the alarm station. Now you have video of what caused the alarm. Whether you're a small business or large industrial plant, you have a picture of what's happening on your property.
For example, a car dealership had a couple of burglaries that were undetected by the security system. They have a video and alarm system and the action tripped the alarm system, but the theft happened outside. The surveillance cameras did nothing but observe the incident.
When you integrate the Reveal video monitoring solution with your existing system, the monitoring station receives an alarm form an exterior photo beam letting the monitoring operator see exactly what's going on.
This innovative technology is both simple and affordable. You can configure Reveal to any mobile device. The Reveal video monitoring solution will increase your reoccurring revenue because you can provide an increased level of service and exceed your customers' expectations. Reveal also reduces the amount of time that it takes for law enforcement or security to respond to incidents by improving the alarm dispatch process.
Video monitoring verification protects your property and people as well as your profits by allowing law enforcement or security personnel responding to deal with security incidents quickly and efficiently.
ABOUT SECURITY INSTRUMENT
Security Instrument is Delaware's largest full-service independently-owned security company, serving thousands of customers throughout Delaware, MD, NJ & PA.
https://www.securityinstrument.com/wp-content/uploads/2019/12/Depositphotos_47685107_l-2015.png
799
1200
George Schneck
https://www.securityinstrument.com/wp-content/uploads/2017/04/logo-web-7.png
George Schneck
2019-12-15 02:31:37
2020-01-23 00:01:25
Protecting Your People, Property & Profits with Video Monitoring