How to Fix the Two Most Common Workplace Security Mistakes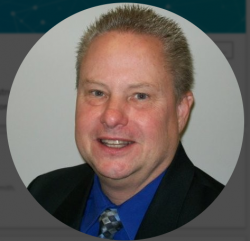 Latest posts by George Schneck
(see all)
Most businesses think they've got their security nailed down, but they sometimes miss common security vulnerabilities. We're going to fix that today. Here are some common workplace security mistakes. All you need to do is dedicate the resources and time to fix them.
Employees Share Keycards or Lose Them
This problem may not seem like a big deal. It's inevitable that someone will lose, share, or even steal access cards to your building. Over time, extra keycards are floating around because people find the cards they lost. Criminals can steal the extra or lost keycards, and before you know it, they have access to everything in your building.
For this reason, you need to monitor and maintenance your access control system regularly. Here are some ways to prevent security issues with your access control system:
Routinely test employee keycards to make sure the names match their keys. Test access cards at least two times a year or every quarter.
Establish a policy that eliminates keycard sharing that includes severe consequences for people who violate the policy. Enforce the policy and punishments.
Run regular audits on your system to see when employees are entering and leaving the property.
Check the access control system every month to deactivate lost, dormant, or unassigned keycards. It's easy to forget to deactivate access cards after visitors leave for the day.
You Haven't Created a Formal Workplace Safety Policy and /or No One is Enforcing It
Failing to create and enforce a policy for security in the workforce is a common mistake. Your access control system isn't going to work if you don't establish clear policies and rules, or don't enforce them. Also, failing to train your employees on these security and access control policies is a huge security risk.
If you don't have any policies in place or you're not enforcing them, you need to establish a workplace security plan as soon as possible. Here are some of the essential elements your policy needs.
Hours and days that employees can access the workplace
Clear procedures for employees to follow when working after hours
Lockdown and opening procedures
Limitations on employees bringing visitors to the building
Strict guidelines on how to monitor and manage visitors
Limitations on letting unknown people into the facility
Policies on leaving sensitive information, technology and equipment, or company assets in unsecured areas such as meeting rooms and break areas
Rules that require employees to lock their offices, log out of computers, and the use of secure filing cabinets
A clear explanation of the repercussions of violating policies
It's common for companies to neglect these simple security mistakes. Every business has unique risks, so contact a security integrator like Security Instrument to help you identify security problems and develop a security plan and policies to address them.
ABOUT SECURITY INSTRUMENT
Founded in 1960, Security Instrument Corporation, a privately held U.S. Corporation, provides electronic security and life safety detection and associated monitoring and support services. Protecting guests, and profitability is paramount in the hospitality industry. If you have questions about how to improve your hotel security, feel free to give us a call today.
https://www.securityinstrument.com/wp-content/uploads/2020/03/access-control-keycard.png
799
1200
George Schneck
https://www.securityinstrument.com/wp-content/uploads/2017/04/logo-web-7.png
George Schneck
2020-03-06 20:42:03
2020-03-06 20:42:03
How to Fix the Two Most Common Workplace Security Mistakes