Planning Access Control Systems for Managing Multiple Facilities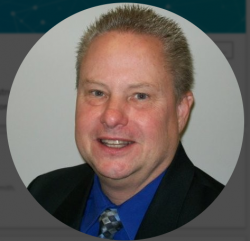 Latest posts by George Schneck
(see all)
Managing multiple business locations can be a logistical nightmare. Ensuring that everyone has access to the right facilities at the right time is difficult, and planning is key to making it work. Here are some questions to consider when designing access control solutions for multiple locations.
What Kind of Access Control Technology Do You Need?
Access control technology allows you to configure the perfect system for your business's needs. Do you need to control parking access, or maybe you have a lot of visitors? Here are some common access control features to consider.
Smartphone Access Control Systems
Systems using smartphone technology solve the worst problems of physical keys and keycards. Many smartphone systems let you revoke and grant access to a large number of employees at as many facilities as you need all remotely. Security managers don't have to be present to give access to visitors and employees. Most access control systems don't require an onsite server and are easy to get started.
Physical Key Systems
Key systems are old school and work to keep buildings secure. They're also inexpensive but are the most inconvenient when it comes to lost keys and employees leaving. You need to rekey all the facilities in case an old employee made a copy. The more locations and employees you have, the more difficult these systems are to manage.
Keycard Access Control Systems
Keycards access control uses radio frequency identification key fobs, badges, or keycards. These systems are probably the most popular security solutions, but they have some challenges, such as:
It's time-consuming to assign and revoke access to keycards
You need to be present to give visitors and employees their keycards which is difficult when you have multiple locations
These systems need ongoing maintenance and upkeep by at least one person at every business location
Employees can share, lose, or forget cards
Who Needs Access, When, and Where?
The more people that need access, and the more business locations you have, the more challenging it is to manage access. Also, every location has unique requirements. Here are some other questions to ask.
What different buildings, offices, or stores do you need to manage access for?
How many people require access?
Do some employees need access to specific or all locations?
Do they need access at different times?
Which employees need access to more than one security level?
What are the role-based needs and characteristics of each facility?
These are several questions you need to answer to identify the best access control system for the needs of your business. For more information, contact a professional security integrator.
ABOUT SECURITY INSTRUMENT
Founded in 1960, Security Instrument Corporation, a privately held U.S. Corporation, provides electronic security and life safety detection and associated monitoring and support services. Protecting guests, and profitability is paramount in the hospitality industry. If you have questions about how to improve your security, feel free to give us a call today.
https://www.securityinstrument.com/wp-content/uploads/2020/03/access-control-card-reader.jpg
800
1200
George Schneck
https://www.securityinstrument.com/wp-content/uploads/2017/04/logo-web-7.png
George Schneck
2020-03-11 19:22:39
2020-03-11 19:22:39
Planning Access Control Systems for Managing Multiple Facilities