Analytics that Support Healthcare Security Objectives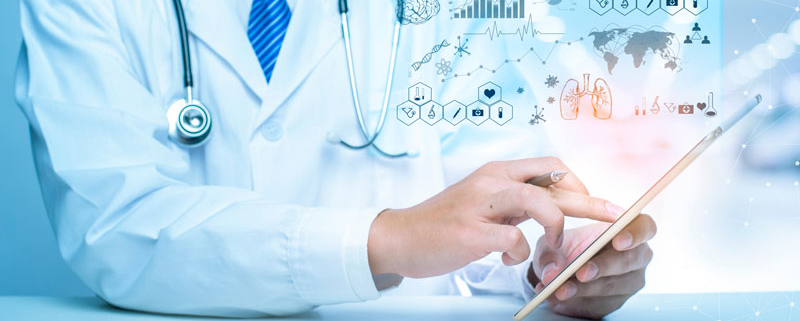 Latest posts by Bob Gamble
(see all)
Healthcare security has made great strides in recent years. Organizations have aggressively met the challenges of HIPAA, but those challenges have been ongoing since the law was enacted in 1996. More recently, the healthcare sector was propelled into a new set of security needs brought on by COVID-19. Interestingly, the 2022 Health Care Trends Report from Allegion revealed there has been a 13% increase in hospital use of electronic access control systems since 2016. 
In the healthcare environment, the analytics that can be obtained from the right security technology can provide necessary support for key security objectives. Here are some of the primary examples. 
Staffing Objectives
Which staff member opened the clinic in the morning? Who closed it at the end of the day? Were they on time, and what entrance did they use? Did the rest of the staff report for their shifts on time? These are questions healthcare employers need answers to in order to make critical staffing decisions that affect the quality of services and the reputation of the facility. In addition, 24-hour facilities can use these analytics to make important decisions about overnight staffing. 
Service Objectives 
How many patients walked in the door today? Does that number meet the administration's goals? If not, this may inspire the need to invest in more marketing or community outreach.
Security cameras equipped with AI-powered analytics can count the number of people who enter every day, and deliver reports on demand to keep healthcare administrators informed. 
Compliance Objectives
HIPAA has been in effect for more than 25 years, but the challenges of maintaining strict HIPAA compliance remain. Access control systems and cameras with AI-powered analytics can help supervisors monitor staff as they handle sensitive patient information. Meanwhile, access control systems can also restrict staff access to areas in which they are not permitted. The organization's administrator can add and delete permissions as needed from a secure portal on any device, and mobile alerts can be sent to the administrator based on important security triggers. 
Analytics can support the security objectives of healthcare organizations in many ways. To learn how we can support your medical facility in Delaware, Pennsylvania, New Jersey or Maryland with AI-powered healthcare security analytics, call Security Instrument today. 
About Security Instrument
From Fortune 500 to local SMB's throughout the Tri-State area, Security Instrument integrates custom security systems to meet the needs of commercial clients.
https://www.securityinstrument.com/wp-content/uploads/2022/05/healthcare-analytics.jpg
533
800
Bob Gamble
https://www.securityinstrument.com/wp-content/uploads/2017/04/logo-web-7.png
Bob Gamble
2022-05-31 11:36:28
2022-05-31 11:36:28
Analytics that Support Healthcare Security Objectives