Prevent Unauthorized Access to Your Office with Access Control Security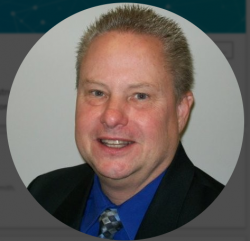 Latest posts by George Schneck
(see all)
In the past, businesses considered digital and physical security two separate issues, but that's not the case today. A stolen tablet or laptop illustrates an example of a situation where these two securities collide, and both become compromised. Today, smart access control is a solution that tackles both physical and digital security problems and helps you manage access to your building. Here's how access control prevents unauthorized access to your office.
How Access Control Prevents Unauthorized Access
One survey showed that nearly one out of three people don't feel safe at work. Your customers and employees should feel secure, and your critical data needs to be protected as well. Modern access control systems prevent unauthorized access to your facility as well as secure areas inside, such as storage and data rooms.
Using smart locks and card readers allows you to control who enters your building at any given time. You always know who is entering or exiting your business with tracking and alerts. Cutting edge access control lets you set customize alerts, so you always receive notifications on the specific activities you want to monitor.
For instance, you can set the system to send you an alert every time someone opens a door after business hours. You're always in the know of what's happening at work even when you're not there.
Manage Employee Access
You can provide and revoke access to your office no matter where you are. The system allows you to set up a new keycard or lock codes for new employees. You can set different access levels too, customized with the specific days and times each employee needs access. It's also easy to restrict certain areas in your business by limiting access to them, such as critical data infrastructure or supply closets.
To maximize efficiency, the system lets you create user profiles for employee roles so you can assign new employees access based on their role. You can do all of this online through the security dashboard.
Unlock and Lock Your Business No Matter Where You Are
Access control lets you unlock or lock the doors to your business from anywhere. Maybe an employee forgot something at work and needs in the office after hours, and they forgot their keycard. You can unlock the doors using the app on your smartphone and lock them again once the employee leaves. Unlock it for after-hours deliveries or when a vendor needs in as well.
Access control is an essential security element for your business, no matter how large, or big your facility is. You can even easily manage access to multiple buildings and sites. Access control easily integrates with your existing security system for a cost-effective solution to protect all aspects of your business. Help protect your business by contacting Security Instrument for more information.
ABOUT SECURITY INSTRUMENT
Founded in 1960, Security Instrument Corporation, a privately held U.S. Corporation, provides electronic security and life safety detection and associated monitoring and support services. Protecting guests, and profitability is paramount in the hospitality industry. If you have questions about how to improve your security, feel free to give us a call today.
https://www.securityinstrument.com/wp-content/uploads/2020/04/access-control-keypad.jpg
802
1200
George Schneck
https://www.securityinstrument.com/wp-content/uploads/2017/04/logo-web-7.png
George Schneck
2020-04-30 21:25:20
2020-04-30 21:25:20
Prevent Unauthorized Access to Your Office with Access Control Security