Necessities for Church Security Planning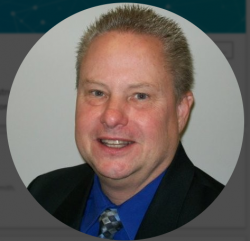 Latest posts by George Schneck
(see all)
No matter what size they are or where they are located, houses of worship need to make security a high priority. From robbery, to defacement, to physical threats against members and leaders, churches and synagogues are particularly vulnerable to crime. Criminals don't expect places of worship to have the same kind of security protection that businesses do; the good news is, your congregation can prove them wrong by being prepared.
Here are some ways to get ready for protecting your church campus with security technology.
Request a professional risk assessment.
A risk assessment is the first step in security planning for any property. By hiring a professional security integrator to perform the assessment, property managers of churches and synagogues can come to understand where the problem areas are around the campus. The integrator can also give recommendations for alarms, motion sensors, cameras and access control based on the:
Size of the property and congregation

Frequency of meetings and events

Budget being allocated toward security
After the risk assessment, property managers of churches and synagogues can better understand how best to invest the security budget.
Make an investment in access control.
A church that operates a thriving childcare program during services needs a robust security system, with an access control system as part of its features. By requiring each parent to present an authorized credential at pick up time, the church is making its childcare classroom a secure place that parents can feel good about. Here are some of the features your synagogue or church access control system should include.
Inconspicuous design. A huge, bulky system can undercut the beauty of your church childcare facilities. Rather than investing in an outdated system that looks unattractive, choose a sleek door reader or a system that can be managed by an attendant at the drop off station.
User friendly credentials. For today's on-the-go parents, dropping children off at the church childcare program should be as simple as possible. To offer this, consider investing in a system that accepts mobile credentials; with this, parents quickly swipe their phones at pick up time to authorize identity. Alternatively, you may consider a biometric system that only requires their fingerprint to authenticate them.
Lock down capability. In our security-sensitive climate, places of worship can benefit from access control systems that include system-wide lockdown capabilities. This enables an authorized person to lock down the campus in the event of an appropriate emergency.  
Attendance tracking. A place of worship may take attendance for many reasons: record keeping, outreach, security and more. If the access control system offers attendance tracking, administrators at the campus can know which families have been onsite recently, and which families are returning after prolonged absences. In the age of social distancing, attendance tracking can also be useful for planning the scope of future services.  
Adaptable technology. The last thing any nonprofit needs is technology that becomes obsolete in just a few years. To avoid this, look for an access control system that can scale up and down easily according to your congregation's attendance level. We also suggest a cloud-based system that enables over-the-air software updates, so that maintenance and upgrades can be automated.
If you manage a church, synagogue or other place of worship, we can help you create or update your security plan. To discuss an access control system, security camera network or alarm products for your campus, call Security Instrument today. We will be happy to speak with you.
About Security Instrument
From Fortune 500 to local SMB's throughout the Tri-State area, Security Instrument integrates custom security systems to meet the needs of commercial clients.
https://www.securityinstrument.com/wp-content/uploads/2021/01/church-building.jpg
797
1200
George Schneck
https://www.securityinstrument.com/wp-content/uploads/2017/04/logo-web-7.png
George Schneck
2021-01-04 20:59:29
2021-01-04 20:59:29
Necessities for Church Security Planning