How to Reduce the Costs Associated with Video Surveillance Deployment with High-Performance Computing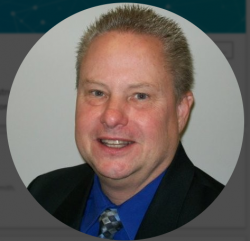 Latest posts by George Schneck
(see all)
As security technology advances, it's becoming increasingly more available to more companies of all sizes as the cost of hardware and servers decreases. Now businesses can install and operate their IP video surveillance systems at a lower cost with increased efficiency, meaning you also get more value from your money. Here are some ways you can reduce the associated costs of video surveillance for your organization.
High-Performance Computing (HPC)
High-performance computing use many processors connected via a network to provide better performance than a single processor. Businesses can take advantage of HPC and get more computational resources for their applications by purchasing commercial or commodity hardware off the shelf.
For instance, an agency can buy off-the-shelf GPUs or graphics processing units to add video graphics to its servers so the servers can perform complicated tasks. These tasks would have required multiple sophisticated servers years ago.
HPC and Video Surveillance Systems
The increased availability of HPC means that companies that want to update and increase the capacity of their video surveillance systems can do so with their current budgets and hardware. With the right video management system, you can optimize and combine your current computing resources to deploy high performing security camera systems for a much lower price.
There are four specific technologies you can use to implement HPC for video surveillance.
Cloud computing
Grid computing
Virtualization
GPU-accelerated decoding
Virtualization allows businesses to reduce the number of on-site recording servers by partitioning a server into several virtual servers using the software. Cloud computing and virtualization are different technologies, but they share benefits. For instance, they let companies reduce their overall investment and expenses while optimizing the computing resources that they already have.
GPU-accelerated computing uses the GPU embedded within workstations and servers combined with the CPU or central processing unit to make some of the processing-intensive applications faster. The applications run quicker by offloading the sections that are compute-intensive to the GPU.
Finally, grid computing is slowly emerging as the leading architecture for broad area distributed computing based on sharing resources. Grid computing leverages an architecture based on roles that allows coordinated sharing and wide-spread access to software, hardware, and information resources distributed geographically.
High-performance computing allows your business to reduce the costs and increase the efficiency of surveillance systems using the resources and budgets you currently have. HPC allows you to maximize your budget while allowing you to use cutting-edge technology to ensure the security of your business.
ABOUT SECURITY INSTRUMENT
From Fortune 500 to local SMB's throughout the Tri-State area, Security Instrument integrates custom security systems to meet the needs of commercial clients.
https://www.securityinstrument.com/wp-content/uploads/2020/04/commercial-security-camera.jpg
1074
1920
George Schneck
https://www.securityinstrument.com/wp-content/uploads/2017/04/logo-web-7.png
George Schneck
2020-04-16 16:22:02
2020-04-18 01:39:24
How to Reduce the Costs Associated with Video Surveillance Deployment with High-Performance Computing