Gunshot Detection: What Is It?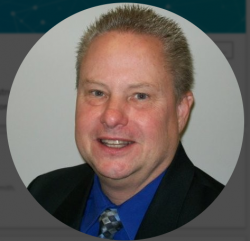 Latest posts by George Schneck
(see all)
In 2015, there were 371 mass shootings in the United States. Mass shooting incidents are difficult to plan for because they happen in seconds, and no business, university campus, or municipality is the same. Technology now has an excellent solution to locate active shooters so that law enforcement and first responders can stop the threat sooner and render aid to victims.
Gunshot Detection Basics
This technology certainly isn't new. In fact, the government researched gunfire detection in World War I. However, the technology has vastly improved the system's sensors.
The system alerts authorities in seconds to dramatically reduce response time to active shooter incidents. Gunshot detection analytics use microphone sensor nodes to detect gunfire. Once the analytics detect gunshots, they can also automatically activate surveillance cameras to live-stream video of the event. The system then immediately sends the information to law enforcement and security personnel.
Some of these systems send the information to a command center where experts verify the audio in seconds. In other systems, the analysis of the audio happens right inside the sensor node.  Some vendors that supply the technology claim that the system is so sensitive that it can identify the type of firearm. It can also detect the number of shots fired.
There are four primary types of gunshot detection systems:
Mobile
Fixed
Outdoor
Indoor
Benefits of Gunshot Detection Analytics
Safety directors say that the technology has drastically changed how they respond to incidents involving active shooters. Staff and employees receive alerts from the system much faster than alarm activations or phone calls. As a result, the response time for law enforcement and security personnel has significantly decreased.
Some cities find the system useful for more than just mass shooting incidents. Information received from these systems led to the investigation and arrest of a man who possessed a firearm illegally and had outstanding warrants for his arrest. The data these systems provide is invaluable.
About Security Instrument
Security Instrument is a full-service, independently-owned security integrator that offers numerous electronic security options. We serve thousands with commercial and home security in Delaware, MD, NJ & PA.
https://www.securityinstrument.com/wp-content/uploads/2019/07/fig-19-07-2019_22-38-07.jpg
450
900
George Schneck
https://www.securityinstrument.com/wp-content/uploads/2017/04/logo-web-7.png
George Schneck
2019-07-18 21:17:50
2019-12-04 00:38:52
Gunshot Detection: What Is It?