A Quick Security Management Checklist for Improving Office Safety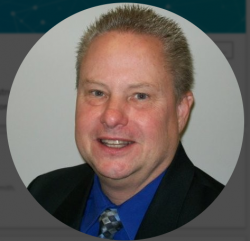 Latest posts by George Schneck
(see all)
Office security management can be daunting for managers with little experience in this area. If the company promoted you, and you know nothing about security solutions available today or how to protect your office from burglars, then this article is for you. Here is some vital information on office security and a look at older solutions that don't work.
The Problem with Older Office Security Management Resolutions
One major problem with office security management today is the legacy access control systems that many businesses use. Here are three common serious issues with office security plans:
They're inconvenient. Many companies haven't upgraded to cloud-managed services and smarter access credentials that don't require at least one dedicated administrator to maintain and assign credentials.
Older systems aren't as secure. Many legacy management systems utilize older technology that makes the office vulnerable to break-ins and hacking.
They're costly. Initial setup and maintenance costs for outdated access control systems are too expensive for many small businesses.
The Office Security Management Quick Checklist
To solve the three problems mentioned above and manage your security systems easier, make sure your security solutions meet these minimum requirements.
Flexibility– Your security solutions should be flexible so that you can scale them as your business grows or relocate them to another facility if your company needs more space. It should be affordable and easy to upgrade existing security solutions with new doors and add new offices to the systems as needed no matter where they're located. You should also be able to manage employees' access remotely.
Compatibility– Your security systems should be compatible with all elevators, doors, surveillance cameras, and fire alarms on the premises. They should all connect through one central control center so that they can all communicate with each other. Having one centralized control hub also lets you access, control, maintain, and update everything from only one place.
Affordability– Security management systems such as Openpath decrease your costs by utilizing smartphone credentials and a cloud-based server. When choosing the right security management solution for your business, remember to factor in customer support and maintenance costs.
Auditability– The management system you choose should record data so that you can run reports on who enters and exists your buildings and when. Contemporary security and access control systems let you create reports so that you can investigate security incidents when they happen.
Code Compliant– Your security systems must meet state and local building codes and fire safety codes in your area. Make sure you check with a local integrator and inspectors to ensure code compliance.
Security– Any security systems you choose should use the most up to date end-to-end secure encryption technology to enhance the security of your business. Communication between mobile credentials, access control units, and readers should be encrypted.
Smartphone–Based Access– Mobile credentials offer increased security because they are hard for criminals to duplicate. Built-in facial recognition and fingerprint identification features enhance security.
For more information on upgrading and managing your security systems, contact a professional security integrator to help you develop and implement a customized plan.
ABOUT SECURITY INSTRUMENT
From Fortune 500 to local SMB's throughout the Tri-State area, Security Instrument integrates custom security systems to meet the needs of commercial clients.
https://www.securityinstrument.com/wp-content/uploads/2020/03/office-people.png
762
1200
George Schneck
https://www.securityinstrument.com/wp-content/uploads/2017/04/logo-web-7.png
George Schneck
2020-03-24 15:09:50
2020-03-24 15:09:50
A Quick Security Management Checklist for Improving Office Safety