4 Employer Safety Tips You Can Use Today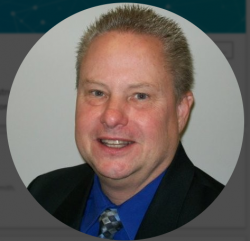 Latest posts by George Schneck
(see all)
Every seven seconds, an American is injured at work. Even more distressing is the idea that no industry is immune to injuries on the job. Fortunately, many employee injuries can be prevented. If you're an employer, here are four safety tips you can use today. 
1. Recognize the risks. 
All workplaces have some level of risk when it comes to fire or theft, but some risks are industry-specific. A cleaning service is at risk of employees being exposed to harmful chemicals, while an office building has risks involving ergonomics and eye strain. Recognizing the risks that are unique to your business can help you create the most appropriate safety guidelines for your employees. In addition, be sure to reference the Occupational Safety and Health Administration (OSHA) materials on the risks for your industry. 
2. Create a safety plan. 
Every place of employment needs a safety plan. Here's what it should include: 
Procedures for handling injuries, including treatment and reporting.

Protocol for reporting malfunctioning work equipment.

Contact information for emergency responders.

Easy-to-read maps for evacuating the building or area.

Contact information for questions or concerns.
Of course, it's not just sufficient to have the plan; it's important practice the plan as well, with an annual or semi-annual drill. This helps to reinforce what employees should do if there's a fire, active shooter, or natural disaster at work. 
3. Hold regular safety training.
"Safety first" isn't just a saying you learned in school. As an employer, you want to train employees in safety procedures specific to their job duties as soon as part of the onboarding process. This training can include: 
Suitable, protective workplace clothing.

How to safely operate equipment.

How to use protective gear such as hardhats, vests or gloves.

How to prevent fatigue or overuse injuries.
At the end of the training course, there can be a testing portion to ensure employees understand the safety requirements of your workplace. 
4. Install wireless surveillance cameras. 
No matter what type of workplace you operate, installing wireless cameras assists you with: 
Watching over the site to ensure employees are following safety rules.

Gaining insight into accidents to pinpoint what safety guidelines may have been violated.

Preventing future accidents and injuries by seeing what happened and implementing prevention into training. 
With a wireless surveillance system, employers can view the live video feed any time of day from the convenience of their smartphones. Whether you're onsite all the time, some of the time, or rarely at all, you can benefit from this valuable surveillance tool. No matter where you are, you'll be able to know what's going on. 
By following these safety tips for employers, you can prevent injuries at your worksite and protect your employees. To learn more about wireless surveillance cameras and other technology to boost workplace safety, contact us today. 
About Security Instrument 
From Fortune 500 to local SMB's throughout the Tri-State area, Security Instrument integrates custom security systems to meet the needs of commercial clients.
https://www.securityinstrument.com/wp-content/uploads/2020/11/workplace-safety.jpg
800
1200
George Schneck
https://www.securityinstrument.com/wp-content/uploads/2017/04/logo-web-7.png
George Schneck
2020-11-30 17:04:24
2020-11-30 17:04:24
4 Employer Safety Tips You Can Use Today